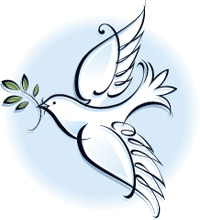 ASQUIN
Joseph Ernest
December 25, 1931- Drumheller, Alberta
November 13, 2017- Calgary, Alberta
Joseph Ernest Asquin, passed away on Monday, November 13, 2017 at the age of 85 years. Joseph served in the Korean conflict in the Canadian Army #6 Ordinance Corp and the WO3 Military Police Provost Corp. He enjoyed in his free time restoring antique cars. Joseph is survived by his daughter, Lori of Lethbridge and his granddaughter, Jennifer. He was predeceased by parents, Liane and Peter; son, Kim; brothers, Marcel, Arnold and George as well as his sisters, Janette and Yvonne. Graveside Services will be held at the Drumheller Cemetery (900 S Railway Ave, Drumheller, AB) on Saturday, November 25, 2017 at 1:00 p.m. Condolences may be forwarded through www.mcinnisandhollo
way.com. In living memory of
Joseph Asquin, a tree will be planted at Fish Creek Provincial Park by McINNIS & HOLLOWAY FUNERAL HOMES, Chapel of the Bells, 2720 CENTRE STREET NORTH, Telephone: 403-276-2296.