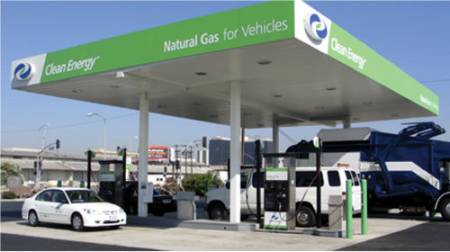 There is a good possibility there will be more activity from Encana in the Clearwater Business Unit, in light of the company's recent announcement of the ambitious target to double production over the next five years.
    In November of last year, Stacey Knull, vice president of Encana's Clearwater Business Unit told The Mail, the company would be drilling approximately 700 wells in the business unit that surrounds Drumheller, up from 400 in 2009. With Encana's recent announcement, he says there are expectations there will be more activity.
    "We're working on it right now, and we believe we will be increasing that. We don't have the final numbers now," Knull told The Mail. "Every year we increase that because of cost efficiencies and opportunities, so I can see us doing 700-1,000 wells."
    The announcement of doubling output came at Encana's Investors Day 2010 on March 16. Knull explains much of the expansion will come from existing reserves.
    "Our reserves are 100 per cent fully evaluated," said Knull. "There is an amazing amount of drill hole reserves that we don't even have in our books yet. For example, in the Clearwater Business Unit we have something like 6,000 CBM wells right now, and we believe we have over 15,000 more to drill."
    "That would take us 20-25 years to drill that many going by 700 wells a year, so we are always looking to increase that and maximize the value."
    The business unit is in an advantageous position because of the relatively low cost of developing the reserves in the area.
    "It is different from area to area, but here (Clearwater) for the 15,000 potential wells, there is a set break even supply cost of $4 or less," said Knull. "If gas prices fall to $4 we just break even, if gas prices rise to $6, then we make some money at that."
    "That is the long term price. That is for the life of the play, for 15,000 wells, the lowest in the industry. Most conventional plays are going to be $7 or $8, and they are going to struggle, where we are going to be able to meet the margins on this."
    With such a vast supply of affordable gas, Encana and other companies are looking at continually expanding the uses of natural gas. One of these projects is using natural gas for its fleet and beyond. Already there is a vehicle in the business unit that runs on natural gas, and there are designs in the immediate future to expand.
   "We have approval through our natural gas economy group to start building stations in our business unit," said Knull. "One will be close to Drumheller, and another close to Strathmore. We want to take advantage of where most of our trucks are, and where we can get more fleet people using it."
    He said using natural gas for transportation only makes sense on paper and in practice.
    "There is a 30 per cent reduction in emissions and a 20-40 per cent savings in costs, less than your gas or diesel would be," said Knull. "Natural gas and CBM is the cleanest burning fossil fuel out there, so that is good for everybody."
    Looking beyond Encana's fleet, they are exploring making filling stations available along major corridors, including the Highway 1 and 2 corridors, possibly spanning from Edmonton to Vancouver.
Knull explains many of the vehicles being converted will be dual fuel, so they can run on gasoline when needed, or natural gas.
    "As it expands and the world sees how good natural gas can be for transportation fuel, we think more stations will be put in and become an industry of its own," said Knull.
    He points out there is interest from the logistics industry, construction and even cab companies. A conversion to a vehicle can pay out in three to five years. As the demand grows, conversions will become cheaper.
    Knull said the next year they hope to have about 150 vehicles in the Encana fleet alone converted, and eventually the whole fleet.
    "In Clearwater we hope in a year we will have 50 of our vehicles converted, about 50 per cent of our fleet,"  he said.
    "There are 10.5 million natural gas vehicles in the world today, but in North America there are only about 140,000 running on natural gas. We have a huge opportunity here with stable pricing and years of supply. We just have to grab and take a hold of it and get people on it."
    By increasing the demand of natural gas through these kinds of endeavours, it will have a positive effect on job creation.
    "Keep in mind there are 3.4 million people in North America working in the natural gas industry. Every BCF (billion cubic feet) the industry brings on, is about 30-50,000 more jobs," said Knull.
    Knull told The Mail currently 70 BCF a day are needed in North America.   
    "If we can get that demand up to 100 BCF a day, can you imagine how many jobs that could create? I think all of North America would be happy about that," said Knull.