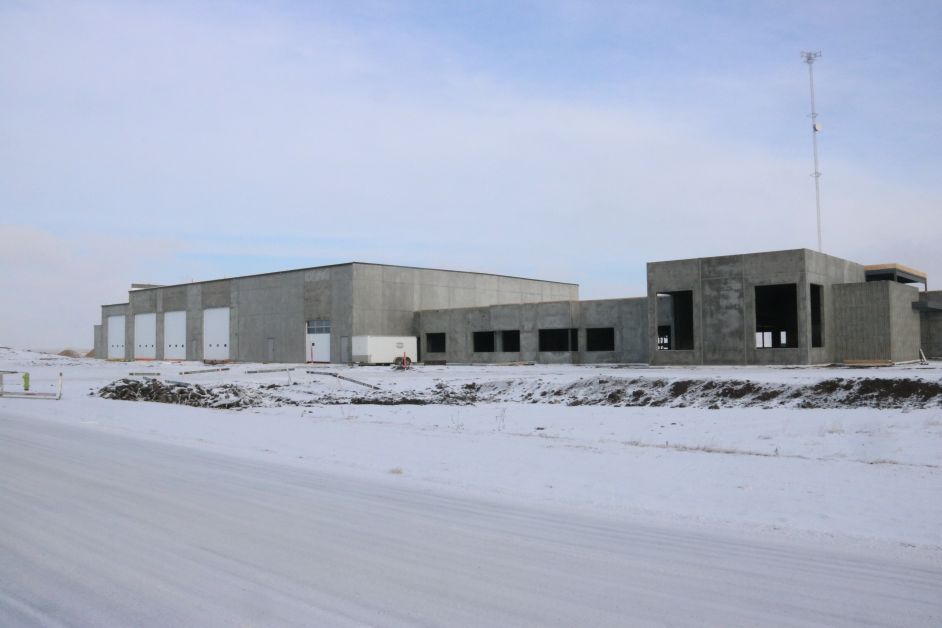 Starland County is making great progress on the construction of its new facility.
The Starland offices burned in May of 2018. For a short time, Starland set up at the new Munson Fire Hall and now temporary offices in Morrin. This year construction began on the new office and shop on the north end of Morrin.
While it was unfortunate to lose the office, the new construction allows the entire county operations under one roof. This includes a shop space with 4-110 foot bays for large equipment, 2- 60-foot bays for light-duty equipment maintenance and welding as well as an area for inventory, parts receiving, and storage. The construction also makes way for all the office space it needs including administration, utilities, public works, the ag service board, bylaw, and recreation.
It also has areas for meeting space, possible rental space for meetings and training.
The Council chamber is designed to have an Incident Command Centre for emergency situations.
"There is certainly a bigger shop. The old shop was over 50 years old, so this will be way better, and for the offices," said Starland County Reeve Steve Wannstrom.
Over the last few years, the County was planning to replace the shop and had been putting aside funds for the project.
This new construction has a value of about $8,2 million and the funds come from about $2.5 million from insurance and $6 million from funds from the Municipal Sustainability Initiative the County had been saving since 2010.
The facility is being built on the former CN right of way the County purchased years prior. The contract of the design built was awarded to Eagle Builders of Blackfalds.
They hope to have the building opened in May 2020.