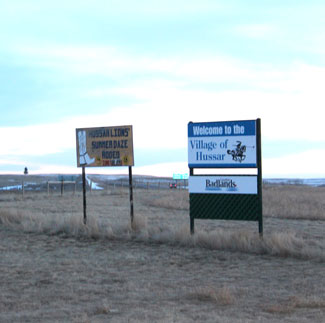 The Alberta Energy Regulator (AER) has confirmed a gas well leak occurred near Hussar at the end of last week released natural gas into close-by Dead Horse Lake."Clean-up is underway," said AER Public Affairs Advisor Jordan Fitzgerald. He was unable to provide the estimated amount of gas released before the well was capped by well operator Pengrowth Energy, based in Calgary.
"AER staff have visited the site, and are overseeing the company's response," the spokesman said. The well is located .05 km from the shore of Dead Horse Lake, and was a suspended well, so not producing at the time.
Fitzgerald said AER was notified April 10 of the April 9 leak, and AER staff from the regulator's Midnapore office in Calgary attended. He said water sampling of Dead Horse Lake by the AER showed no reading of natural gas content. He said there was no reported impacts on wildlife or public safety.
Strong winds in the area April 9 caused damage to the wellhead, allowing for the release of gas, Fitzgerald said. He was unable to confirm if the well head was sheared off by the shifting ice on the lake.
The Mail has contacted Pengrowth Energy for information.

Hussar is located approximately 55 km south of Drumheller.