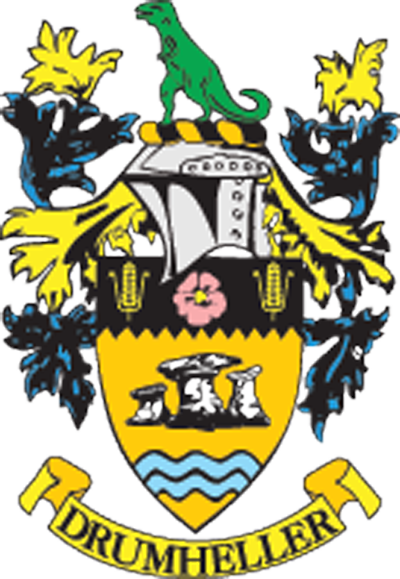 Council Overview
Information from Drumheller Town Council Regular Council Meeting
Monday, August 15, 2022
Mayor Heather Colberg opened the council meeting and congratulated Raptor Ridge RV Resort on the official opening of its sales office on Friday, August 12.
Councillor Tom Zariski was sworn in as Deputy Mayor for the months of September and October.
***
Communications officer Erica Crocker announced the Town is conducting a public engagement survey until Monday, September 5, powered by online web tool Ethelo, to capture the public's 2023 budgetary priorities for municipal services (see story Page 3).
***
Chief Administrative Officer (CAO) Darryl Drohomerski presented council with a request for decision for the Council Remuneration and Expense Policy. He explained a taskforce is currently established to review council remuneration within the first year following a municipal election. It is being recommended to change this timeline from the first year to Year 3 of council term, setting remuneration for the next council term.
Council unanimously approved the recommendation.
***
Drumheller Resiliency and Flood Mitigation project director Deighen Blakely presented council with two scope changes for the Midland and Willow Estates berms. It was recommended the Midland Berm design consultation be awarded to Klohn Crippen Berger in the amount of $275,741.50 and the Willow Estates Berm design consultation to Wood Environment and Infrastructure Solutions Canada Ltd in the amount of $360,990.
The change of scope for both projects includes undertaking vibration monitoring of adjacent residences due to concerns raised during consultations, bird and wildlife sweeps, soil quality assurance, and construction inspection.
Council unanimously awarded both scope changes.
***
Two additional scope changes were also presented as information as CAO Drohomerski was able to award these without council approval. The first was to Kerr Wood Leidal as design consultant for the North Drumheller Grove Plaza Berm in the amount of $187,430.53, and the second scope change was awarded to Klohn Crippen Berger as design consultant for the Newcastle Berm in the amount of $245,126.50.
***
Director of Corporate and Community Services Mauricio Reyes presented council with the quarterly financial report for the period of January to June 2022. He explained, as of June the Town has achieved approximately 74 per cent of its total budgeted revenue of $24.8 million. This amount includes tax revenues of some $12.48 million, which is slightly above the budgeted revenue of $12.42 million.
Year to date, municipal expenses are at about 49 per cent of the budgeted amount of $21.34 million. This includes $3.49 million in personnel costs, which include wages, salaries and benefits. Mr. Reyes explained, as there are some unfulfilled positions it is expected personnel costs will have a positive variance of about $200,000 in 2022.
***
Mr. Reyes also presented council with a request for decision for a proposed new Investment Policy. There is no current Investment Policy in place and, while not mandatory under the Municipal Government Act (MGA), it is recommended for each municipality to have its own investment policy.
Management of funds falls under the responsibility of the CAO and Chief Financial Officer, and the policy will set the framework for how investment decisions are to be made and Mr. Reyes explained as of July 31 the Town has some $40 million in public funds held in cash on hand, cash in financial institutions, and portfolio investments in approved investment vehicles.
Council unanimously approved the Investment Policy.
Complete minutes from council meetings can be found on
www.drumheller.ca once they have been adopted.