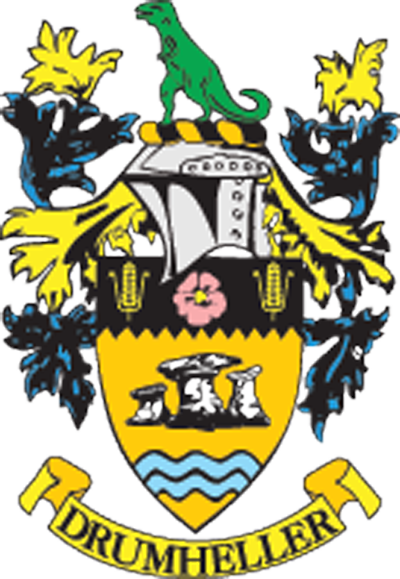 Council Overview
Information from Drumheller Town Council
Regular Council Meeting
Tuesday, September 7
Mayor Heather Colberg noted the Dinosaur Valley Half Marathon is on Sunday, September 12. She also congratulated Patrick and Catherine Bonneville, the management team of the Drumheller Airport, which hosted two major events the previous week. She also thanked the summer staff who took care of the flowers in the community, making the valley look beautiful.
***
Councillor Jay Garbutt was sworn in as Deputy Mayor for September and October.
***
Council approved the minutes of the August 23 Regular Council Meeting.
***
Council passed third reading of Bylaw 17-21, the Palliser Intermunicipal Subdivision and Development Appeal Bylaw. This would establish a Regional Subdivision Appeal Board. The Drumheller Subdivision Appeal Board has been rarely used, and the town has had difficulty filling vacancies.
***
Council passed second reading to Bylaw 18.21, amending the Land Use Bylaw. This makes amendments which corrected some items, including mapping errors and adding wording regarding tourist dwellings and accessory buildings. There are also provisions for billboards and bench signs. Council asked for a couple changes before third reading. The bylaw will continue to be regularly reviewed by administration.
***
Council passed second and third reading of Bylaw 19.21, repealing the Policing Committee. This would also disband the Citizens Advisory Committee. The RCMP and Administration will bring forward a proposal to form a Police Advisory Committee by the end of the year to replace both committees.
***
Council passed three readings of Bylaw 20-21, the Central Alberta Regional Assessment Review Board, and repealed Bylaw 08.11. This will allow the town to join the Alberta Regional Assessment Review Board for an annual membership fee of $2,000, plus costs for each appeal.
***
Director of Protective Services Greg Peters provided a COVID-19 update. On Friday, September 3 the province introduced new health orders that include indoor masking, as well as orders restricting restaurants, bars, and pubs to cease serving at 10 p.m. Over the September long weekend, 4,903 new cases were recorded in Alberta.
Complete minutes from council meetings can be found on www.drumheller.ca once they have been adopted.