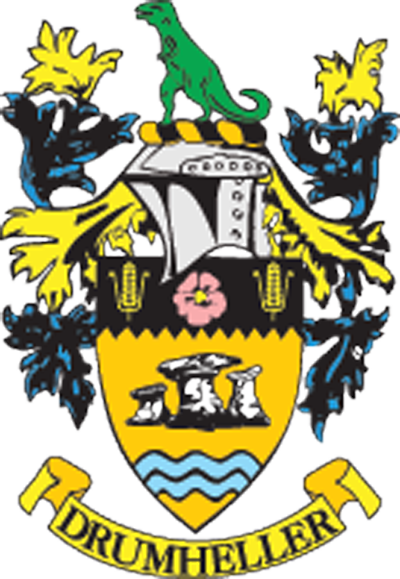 Council Overview
Information from Drumheller Town Council Regular Council Meeting
Monday, July 26, 2021
Mayor Heather Colberg congratulated Talyn Boyko for being selected by the New York Rangers in the NHL Entry Draft.
***
Council adopted the minutes from the June 28, 2021, Regular Council Meeting.
***
CAO Darryl Drohomerski presented the 2021 Senate Election Proclamation. At this year's Municipal Election the province is holding an election for three persons for the province to submit to the Queen's Privy Council as suggestions to fill vacant Alberta Senate seats.
***
Council gave three readings to pass an amendment to Bylaw 20.20 to repeal the mask bylaw. While council had already removed the bylaw, this was needed to be done as an administrative procedure to remove it from the books.
***
Council passed second and third readings to Land Rezoning Bylaw 14.21. This is to consolidate three parcels in the Rosedale area to have them zoned as Employment District.
***
Council passed second and third reading of Bylaw 10-21, the Downtown Area Revitalization Plan.
***
Council appointed Kirk McLean to the Municipal Planning Commission for a term of three years. While he does not have experience serving on boards or committees, he was born and raised in Drumheller and has an interest in the future of the community.
***
Council appointed Ryan Power to the Municipal Planning Commission for a term of three years. He has experience as a volunteer. He is currently studying at Mount Royal University and brings with him skills, including planning, leadership, and the ability to do research.
***
Aiden Macdonald of Ascend Financial presented a financial statement of the Flood Mitigation Program. This report goes from the inception of the program up until the year-end, December 31, 2020. It showed total expenditures of $7,567,084. Professional services and management made up a large portion of the expenditures, as did property acquisitions. He noted there were processes put in place and were generally adequate. There were deficiencies in some cases in the Request for Proposal process. They also found in general the organization was paying its payables in a timely basis, but some weaknesses were found. Grant reporting fit in the funding models, but there were some concerns with how the funding claims were prepared. Overall they are satisfied with the audit, and while there were issues, there was no indication of material misstatement or malfeasance. The project now follows the council's purchasing policies, after repealing the Flood Mitigation purchasing policy, giving more transparency.
***
Leon Pfeiffer of RSM Canada presented the draft of the Town of Drumheller 2020 Audited Financial Statement. The town has a healthy balance sheet with a net financial assets total of $19,586,689 and nonfinancial assets of $147,716,388, for a total accumulated surplus of $167,303,077. There were about $20,600,817 in revenue and expenses of $21,919,472 in 2020, with a deficit of $1,318,655. Capital revenues were up significantly over the previous year, and the town ended 2020 with a surplus of $8,645,858. Councillor Jay Garbutt noted when it comes to a healthy build-up of reserves and low debt the town is in a stronger position than 2019, despite the pandemic.
***
Council approved the Town of Drumheller 2020 Audited Financial Statements, and the 2020 Statement of Expenditures for the Drumheller Resiliency and Flood Mitigation Program as presented.
***
Director of Corporate Service Mauricio Reyes provided an update on the Tax Relief Program council approved at its last meeting. There have been three enrolled under the payment plan, and 11 enrolled in the tax deferment program.
***
Council awarded the purchase of a 2021 grader, a ripper, and an extended warranty to Finning Cat for $363, 2020. There were three proposals received. The purchase came in about $11,000 under budget.
***
Council received quarterly reports from CAO Darryl Drohomerski, Communications officer Erica Crocker, and manager of Economic Development Reg Johnston.
Complete minutes from council meetings can be found on www.drumheller.ca once they have been adopted.