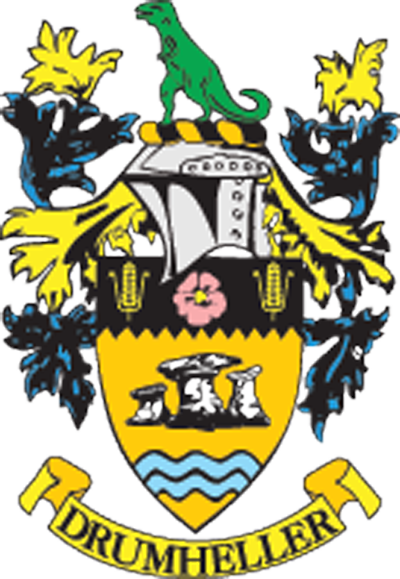 Council Overview
Information from Town of Drumheller
Regular Council Meeting
Monday, June 14, 2021
Mayor Heather Colberg opened the meeting by thanking senior coordinator Rose Poulson and the volunteers who made celebrating Senior's Week possible.
***
Council made three motions that included removing Darwin Durnie from the position of Chief Resiliency and Flood Mitigation Officer for the Town of Drumheller and;
2. Terminates the contract of darwindurnie Consulting Corporation from the Town of Drumheller Flood Mitigation and Climate Change Program effective June 8, 2021, and that;
3. That Council amend the reporting structure for the Flood Mitigation Project with all parties reporting to the CAO or designate for the remainder of the project.
***
Council then gave first reading Bylaw 11.21 as presented. This amends Bylaw 15.19. This is to amend the terms of reporting structure.
***
Director of Infrastructure Services David Brett presented a council policy for flag masting. He explains they brought the policy forward so it is clear when alternative flags are flown, and when they are flown at half-mast. They work in conjunction with federal and provincial protocols for flag etiquette and half masting. Alternative flags will be flown at Rotary Park. Council adopted Flag Masting Policy C-05-21.
***
Director of Protective Services Greg Peters provided a COVID-19 Update. Drumheller is still at zero active cases. This week the province introduced a lottery for Alberta residents who have received their first vaccines. About 5 per cent of Alberta cases are of the Delta variant. Alberta is currently in Stage Two and is poised to go into Stage Three, two weeks after 70 per cent of the eligible residents have received their first vaccination.
***
Manager of recreation, arts, and culture, Darren Goldthorpe, provided an update on indoor recreation facilities reopening. They will be opening indoor recreation facilities on Monday, June 21. The Aquaplex opening will follow the current schedule for the indoor and outdoor pool.
The Badlands Community Facility will be opening on limited hours. He said they want to do it cautiously and carefully with reserved times. They are also looking into opening CAMP BCF for the summer.
***
CAO Darryl Drohomerski provided an update on the Flood Mitigation Project. He said they have been meeting with the team to get an update on the project. They are in varying stages of completion, depending on the area, and some projects are ready to be released. They are putting together a project plan before communicating with the public on what the next stage is. He says they are looking at rolling out the project in stages, such as neighbourhoods or berm areas, through in-person open houses. He notes they will be consulting with potentially affected landowners before any public meeting is held. No construction will take place until it is communicated with the public.
Complete minutes from council meetings can be found at www.drumheller.ca once they have been adopted.