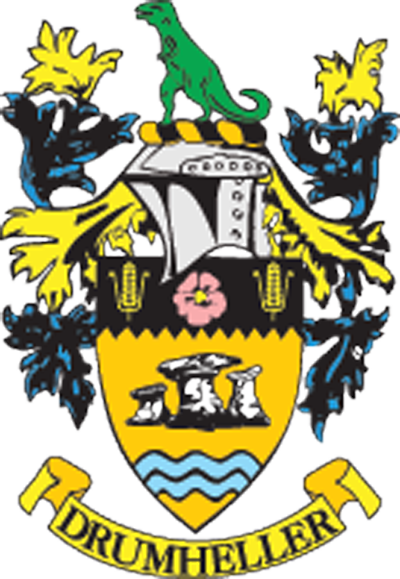 Council Overview
Information from Drumheller
Committee of the Whole Council Meeting
Monday, June 7, 2021
Mayor Colberg noted this is Senior's Week, and there are all kinds of activities planned.
***
Drumheller Town Council proclaimed June as Pride month in Drumheller. The Badlands Pride Association kicked off the week with a parade and flag raising and has all kinds of events planned for the week. Brett Litiwin of Badlands Pride appeared as a delegation.
***
Carlin Soehn, B.Sc., Water Infrastructure & Operations Branch, Alberta Environment & Parks presented on the Dickson Dam. He explained the primary purpose of Dickson Dam is an assured and reliable year-round water supply. Secondary benefits include flood attenuation, hydroelectric power, improved water quality, recreation, improved fisheries habitat, and apportionment. The dam has a capacity of 203 million cubic metres of water, has four full-time on-site staff, and is monitored 24 hours a day. He explains the basic operating philosophy is capturing and storing water in the reservoir throughout the spring and summer months, operators can supplement river flow during winter months to maintain a consistent minimum flow of 16 m3/s. Operations planning is a balance between risking the water supply and the risk of flood. He explained the procedures during a possible flood. The River Forecast Centre will notify the Dickson Dam of precipitation events. Operators will make preliminary calculations on inflow scenarios. Depending on forecast amounts, time of year, and current reservoir elevation, operators may choose to draw down the reservoir to create additional storage. (Limited to bank-full levels downstream - will NOT create an artificial or premature flood). They will provide preliminary communications from RFC and Dickson Dam to downstream stakeholders.
***
Mayor Colberg provided a flood update. Council has issued a stop-work order on outdoor berm work, with the exception of tree clean-up. Landowner consultation and engineering will continue. On June 2 council requested a review of the flood mitigation program from the Minister of Municipal Affairs. They will continue to provide updates.
***
CAO Darryl Drohomerski opened a discussion on the Tourism Corridor Property Standards and Community Standards Bylaw. These were updated in 2019. They are taking these bylaws and creating policies to educate and inform residents on what is expected in maintaining properties.
***
Mr. Drohomerski said administration is reviewing the town's bylaws to make sure they are updated, current, and reflective.
***
Director of Corporate Service Mauricio Reyes provided an update on the town's Red Tape Reduction Plan. The goal is to make it easier to establish and operate a business, make it quicker, and promote investment. Some initiatives include incentives for new business, including tax breaks or reduction in license fees and online payments. They are also looking at working with neighbours to recognize business licenses and promote investment. They have also improved their online presence for investors to access resources to set up a business.
***
Director Protective Services Greg Peters provided a COVID-19 update. Currently, there are zero cases in Drumheller. Provincially numbers are continuing to drop. Vaccinations are also progressing well, and shown to be effective. The province is on pace to move into the next phase of dropping restrictions this Thursday.
***
CAO Drohomerski provided an update on the fountain at Rotary Park. They have pressure tested the fountain, and found some pipe leaks. The pipes have all been fixed and the fountain could be up and running this week, and after an inspection by AHS, open for wading.
He also updated council on the scatter garden. Concrete has been poured, and the materials for the pergola have arrived. They are working on the pergola, and expect to have it up by the end of June.
Complete minutes from council meetings can be found at
www.drumheller.ca once they have been adopted.