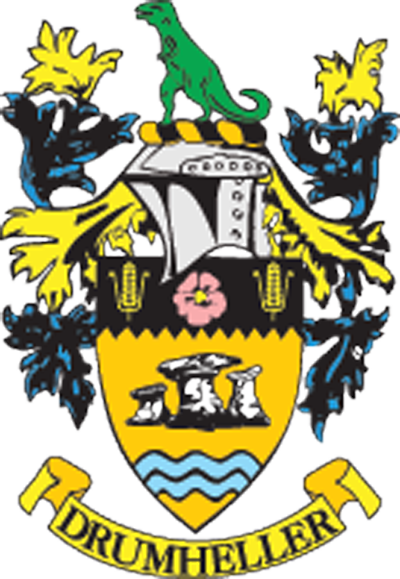 Council Overview
Information from Drumheller Town Council
Regular Council Meeting
Monday, May 10, 2021
Council adopted the minutes from the May 3, 2021, Regular Council Meeting.
***
Staff Sergeant Ed Bourque presented the RCMP quarterly report. He said crime statistics showed the January to February year–over–year increase in crime against a person was primarily driven by assault and uttering threats. It also showed a decrease in property crime with a drop in break and enters and theft under $5,000. He outlined the policing priorities and their current status and results. Crime reduction is a priority, and it includes substance abuse, traffic offenses including impaired driving, and property crime. Another priority is community engagement, providing accountability to stakeholders, and community relations. Another priority is violence, domestic-related and other.
***
CAO Darryl Drohomerski provided council an update on Strategic Priorities.
***
Council passed second and third reading to Bylaw 08.21, to amend the previous St. Anthony's School Site, East Drumheller District. This is to subdivide three lots into four, to develop two duplexes.
***
Mr. Drohomerski provided a report to council on the Raymond Hill Road Public Submission. The Town received a petition to reopen the road on April 5. Administration scrutinized the petition under the stipulations of the Municipal Government Act and deemed it did not meet the requirements. He added The Town and Wheatland County are working together to reopen and maintain the road.
***
Chief Flood Mitigation and Resiliency officer Darwin Durnie provided an update. They are still working with the province to recognize regulated flow on the Red Deer River for the level of mitigation. The office has contacted almost 170-200 landowners, of which 84 are properties they require buying land from and have told 87 landowners they would not require their land, but they would be building between their property and the river. The designs are nearing completion. There are a couple areas where the office is able to do some early work, including Schumacher's Corner at the corner of Riverside Drive and 5 Street East, and near the Aquaplex. In Rosedale, there is a short portion of diking to be complete, and it will be used to prove their concept with regulators of their plan. This weekend is the traditional beginning of flood season which continues until the middle of July.
***
Director of Protective Services Greg Peters presented an update on the traffic bylaw. This would address issues such, parking, RV parking, off-road vehicle usage, vehicle idling, and handicapped parking. This work will also include removing sections of the bylaw that are no longer applicable.
***
Mr. Peters also provided a COVID update. Alberta still leads North America with the rate of COVID cases. This week the province opened up vaccinations to residents over the age of 12. Currently, there are 25 local active cases.
***
Manager of Recreation, Arts and Culture, Darren Goldthorpe, provided the quarterly update on facilities. They are gathering data to do a comparison with other communities for cost recovery for community recreation facilities. They are looking to bring that report to council come July.
***
Communications Officer Erica Crocker presented a report on the Customer Service Benchmark. Phase 1 is discovery and awareness. This is to engage the community with a survey on service provided in all of the town's departments to identify strengths and weaknesses.
***
David Brett, Director of Infrastructure Services provided his quarterly report. The first quarter saw a great deal of staff training. Work has been completed at the Aquaplex and the BCF during the shutdown. The demolition of the former Public Works building was completed. Branding on the fleet is ongoing. Asset management training has begun, and they have developed the scope of work for the Street Improvement Program.
***
Corporate Serves Director Mauricio Reyes provided his quarterly report. Operating and Capital budgets were adopted. In 2020 the town submitted 30 grant applications, and the Town was successful in 19, worth about $5.29, million and four are still pending approval. They will be finalizing the 2020 year-end in Quarter 2.