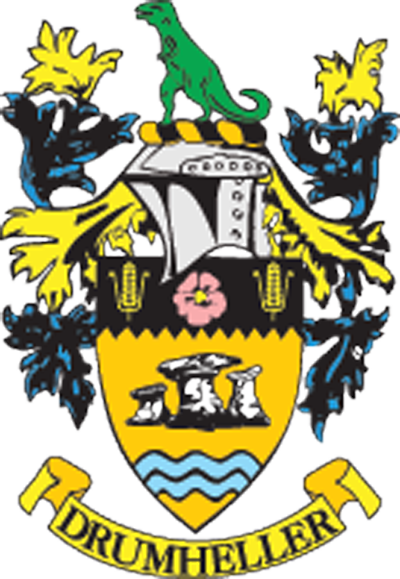 Council Overview
Information from Drumheller Town Council Committee of the Whole Meeting
Monday, April 12, 2021
Travel Drumheller presented an update to council on their 2020 activities and a snapshot of its plans for 2021. In 2020 it supported the Town of Drumheller in its COVID-19 messaging. When restrictions began to lift, it was able to offer its Travel Ambassador program and provide information to 5,766 visitors. It also ran two digital marketing campaigns. It received about $110,000 Travel Alberta cooperative funding and hired a full-time director. This has allowed it to prioritize and strategize for the coming years. Travel Drumheller is primarily funded through a voluntary Destination Marketing Fee as well as $35,000 operating funding from the Town of Drumheller, and Travel Alberta. It also has a local partnership program. This year they anticipate grants from Travel Alberta, Community Futures, and the Government of Alberta for approximately $120,000. Looking forward to 2021 they foresee another challenging season. They have begun their Get Ready for Summer spring campaign. They are working in partnership with Kneehill County, Wheatland County, and Community Futures for its Summer Ready Business programming. They are launching the Drum Discovery Program which includes customer service training and familiarization tours at local attractions and leadership training. They are also planning to expand its ambassador program and its 2021 visitor guide.
***
Chief Resiliency and Flood Mitigation officer Darwin Durnie provided an update on recent activities. They are revisiting the Municipal Emergency Plan with utility providers to identify areas where they might have deficiencies in their critical infrastructure to develop a plan to protect it. Emergency Preparedness Week is in the first week of May, and they are engaging with partners to prepare for flood season. The focus this year is on homeowners, making sure they have the tools to prepare for flooding of their homes. They have received their management audit package and it found the program is operating effectively and efficiently. The office is having major discussions with the Alberta Government regarding the Disaster Recovery Program and its effect on property values. The new policy stipulates property owners may only draw on the program for $500,000 and only be able to access it once. Without a reasonable insurance product available to residents, the office believes this not acceptable for the government to make these changes. They are also working with the province to revisit natural and regulated flow for mapping. The Red Deer River has a regulated flow with the Dickson Dam in place, and it should be evaluated as such. Geotechnical and drilling programs in areas throughout the valley. Appraisers are visiting properties throughout the valley speaking with landowners.
***
Director of Protective Series Greg Peters provided an update on COVID-19. Over half of the province's cases are of the UK variant. Premier Kenney mentioned 22 percent of the province is immune due to exposure or receiving a vaccine, and anticipates if the pace keeps up the province could be at 64 percent protective immunity by the end of June, and 72 percent by September, allowing reductions in restrictions. CAO Darryl Drohomerski noted the Town of Drumheller is working to expedite patio permits and have waived permit fees to facilitate outdoor dining as restaurants have closed to indoor dining.
Complete minutes from council meetings can be found on www.dinosaurvalley.com once they have been adopted.