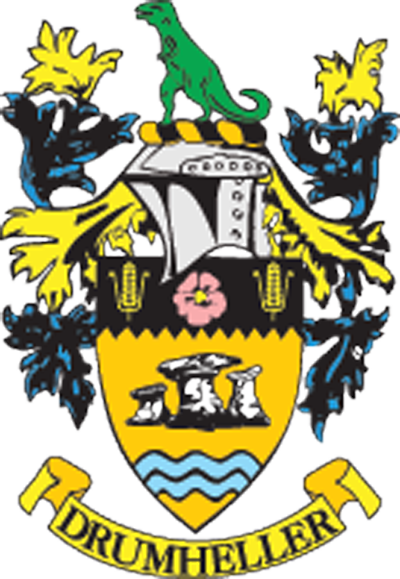 Council Overview
Information from Drumheller
Regular Council Meeting
Monday, February 8, 2021
In her opening remarks, Mayor Heather Colberg outlined several volunteer opportunities, including for the 2021 census, and the Municipal Planning Commission. She also announced the February 16 Committee of the Whole meeting would be cancelled.
***
Council approved the minutes from the January 25, 2021, Council Meeting, and the minutes from the November 5 and November 18, 2021, Municipal Planning Commission meetings.
***
Council passed second and third reading of Bylaw 01.21. This is to resize a portion of Lot 19 Environmental Reserve in Block 3 at the Former Public Works Site.
***
Chief Resiliency and Flood Mitigation Officer, Darwin Durnie, provided an update on the Flood Mitigation Project. He emphasized the community needs to familiarize itself with "Knowing your Flow." This is part of the multi-barrier approach to flood protection and it starts at home. He says it is important for the entire community to familiarize themselves with the risk of the river because the whole community is affected, not just residents in the flood plain. They are working with the utility franchises in Drumheller so they can relocate their systems that are integrated into the dikes. They hope these will be relocated in a timely manner at their cost. The design teams are well underway, and have had some site visits. He said they foresee some challenges from residents who live on the river who have extended their yards onto public land. They are planning to do more work on the trees and brush, including getting rid of vegetation with black knot disease. They are planning to have boat launch areas in place before the spring flow.
***
Council passed a motion to accept an updated Town App Policy C-03-21. Infrastructure Service director David Brett discussed a few tweaks to the policy, including changes under the Request Category, allowing submissions to be categorized as public or private, and adding the snow removal policy to its references.
***
Council passed a motion to adopt The Town of Drumheller Social Media Policy c-02-21. This is a strategic priority for the communications department and will guide employees on the use of social media, professionally and privately.
Complete minutes from council meetings can be found at www.drumheller.ca once they have been adopted.