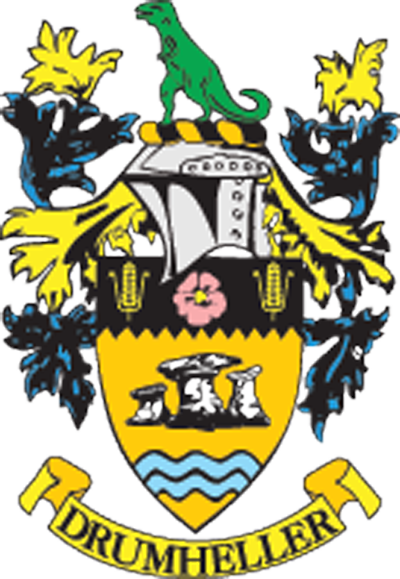 Council Overview
Information from Drumheller
Committee of the Whole
Monday, December 14, 2020
Mayor Heather Colberg called out to the community to mark this Friday, December 18, as Festive Sweater Day in the valley. She reminded the community to continue to support the Salvation Army now the Kettles are no longer in stores due to COVID -19
***
CAO Darryl Drohomerksi presented a draft of the 2021 proposed Council Meeting and Committee of the Whole (COW) Meeting schedule. Council discussed moving to a schedule where they would have two Council Meetings and one COW meeting per month, rather than two Council meetings and two COW meetings.
***
Manager of Human Resources Nicole Skiftun presented her quarterly report. They will be coming forward for formal approval of its incentive program at next week's council meeting. They are reviewing the wellness policy as well as a review of job descriptions and its HR policy. COVID-19 has deferred work on several projects. An employee engagement survey was completed in October and an update will be provided to council on the results in January.
***
Director of Infrastructure Services Dave Brett provided his quarterly report. Overall the health and safety incidents are comparable to previous years, as is staffing levels. The department is reviewing the snow removal policy, which will be provided to council for approval in the near future. Some of its strategic priorities include the cemetery plans, including the scatter garden, repairs to the Rotary Park fountain, town cleanliness and vegetation, completing the street improvement program for the season, and the completion of the East Coulee Lift Station.
***
Finance Manager Elin Gwinner updated council on some of its highlights over the past year. The 2019 audit was completed, although there was some delay due to COVID-19. Work on the 2020 audit is underway. A number of IT/process enhancements were undertaken. Community Development and Social Planning have received 13 grants for a total of $483,000, and Infrastructure Services has received one Asset Management Training operating grant and a COVID –related operating grant. They have recently applied for STIP Grant for airport runway repairs.
***
Mr. Drohomerski presented the proposed 2021 Service Fee schedule. He notes there are no increases to any fees, although there are few new fees for new services, such as for the scatter garden. He says they will come back to council in February to discuss facility fees, looking at moving to a subscription membership model with monthly fees rather than annual fee structures.
***
Mr. Brett and utility manager Bill Adams, presented the proposed utility budget. Mr. Adams noted an increase for education to maintain certification for operators. He proposed a budget increase to de-sludge a lagoon at the wastewater treatment plant. This is preventive maintenance and should last about 10 years. He also discussed the addition of a control and instrumentation position.
***
Fire Chief Bruce Wade presented the report for the Drumheller Fire Department. There are 46 members in 3 halls. On average 13 firefighters respond to calls. Over the last year, they have responded to 11 structure fires 25 motor vehicle accidents, and 23 ambulance assists. The department has signed a memorandum of understanding to take over fire protection for the Drumheller Institution. They have had a site visit and Chief Wade has some concerns. He adds they are looking forward to the proposed fireworks bylaw.
***
Director of Protective Services Greg Peters presented his quarterly report. There are no transportation networks company such as Uber or Lyft that wish to set up in the valley. Plans are underway to improve the parking pilot program at the Hoodoos for next year. The department is working on a new traffic bylaw, but will not have a draft by the end of this year. Progress has been made on the Occupational Health & Safety policy draft. The department is looking into old bylaws to see what is no longer needed and can be repealed. They have added Trent Kure as a municipal enforcement officer. Mr. Peters says he believes it would be useful to hire a municipal enforcement officer to work with the development officer to strictly investigate and enforce compliance matters.
***
Mr. Peters provided a brief COVID-19 update. Provincially he said so far the case numbers are continuing to rise. The first vaccines in Alberta arrived on December 15. The State of Local Emergency, put into effect on Monday, November 23, is still in effect, and they are noting a high compliance rate for the mask regulations.
Complete minutes from council meetings can be found at www.drumheller.ca once they have been adopted.