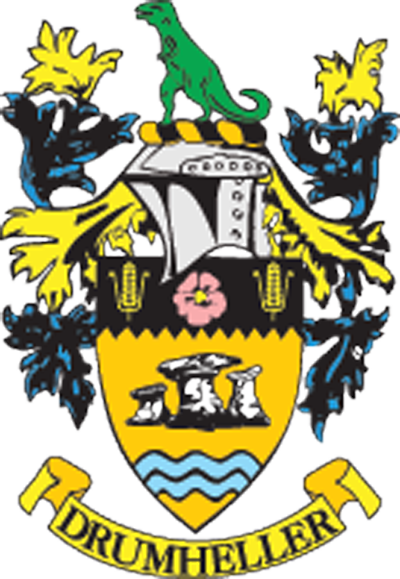 Council Overview
Information from Drumheller
Regular Council Meeting
Monday, November 23, 2020
Deputy Mayor Jay Garbutt announced the November 30 Committee of the Whole meeting is cancelled. This is part of its strategic plan to limit the number of meetings it has from four down to three a month.
Garbutt stated Council and administration are monitoring the COIVD-19 situation and are deeply concerned by the rising numbers and the subsequent ripple effect it has had with the schools and the service level changes at the Drumheller Health Centre.
Council began the meeting by discussing whether the Town of Drumheller ought to declare a State of Local Emergency (SOLE). CAO Darryl Drohomerski outlined the reasons that a SOLE should be declared. He said the decision is not taken lightly, and a SOLE would be helpful for the town to demonstrate to residents, visitors, as well as the province it is taking the pandemic very seriously. A declaration of a SOLE would demonstrate Drumheller is mobilized to deal with the rise of numbers. Council passed a motion to declare a State of Local Emergency, with Drohomerski as the director of Emergency Management. The SOLE will be reviewed every 14 days.
Council passed three readings of the Drumheller COVID-19 Mask Bylaw. The bylaw would make masks mandatory in indoor public spaces, including eating establishments, public vehicles, theatres, retail stores, places of worship and community and recreation facilities, common areas of hotels, motels, and offices to which the public have public access. The goal is to provide support and warnings. Not complying with the mask bylaw could lead to a $100 fine for a first offence. There are exemptions, and the bylaw would be in effect when the town and surrounding areas are in an enhanced status. See story on page 2.
***
Council adopted the minutes from the October 26 Organizational Meeting, the October 26 Regular Meeting, and the November 9 Regular Meeting.
***
Chief Resiliency and Flood Mitigation Officer Darwin Durnie, Devin Diano, CEO of Palliser Regional Muncipal Services, and Matt Knapik of 02 Planning and Design gave a brief report of feedback it received at community information sessions regarding the Municipal Development Plan Bylaw and Land Use Bylaw. They outlined some of the changes to the bylaws that came as a result of the public consultations. Many of the changes clarified the language used and permitted land uses.
Diano said the changes were not material enough to require a second Public Hearing and recommend council give second reading to the Municipal Development Plan Bylaw and Land Use Bylaw.
Council passed second reading of the amended Bylaw 17.20, the Municipal Development Plan Bylaw, and second reading to the amended Bylaw 16.20, the Land Use Bylaw.
***
Council passed a motion to extend the Leave of Absence with pay for eight weeks for Councillor Lisa Hansen-Zacharuk for medical reasons.
***
Council appointed James Foster to the Drumheller Public Library for a three-year term. Mr. Foster is an English teacher at Drumheller Valley Secondary school.
Council approved a Request for Decision to purchase a new truck-mounted combination sewer cleaner (hydrovac truck) from FST Canada Inc, for a total cost of $412,500, excluding GST. This is a demo unit. The current unit the town uses was purchased as a demo unit in 2010. In the last two years, the vacuum component has required significant repairs, and the town has been advised the next repair would cost in the area of $30,000-$40,000. The town received four bids from two companies. This purchase comes in about $73,950 under the budget allotted for the unit.
Council passed first reading of Bylaw 19.20, to regulate and control the sale and setting off of fireworks within the municipality of Drumheller. Director of Protective Services Greg Peters explained the bylaw is in line with federal regulations. This bylaw would regulate consumer fireworks and display fireworks as well as regulate permits to act as a fireworks vendor.
***
Town of Drumheller Human Resource manager Nicole Skiftun updated council on an innovation program for Town of Drumheller employees and volunteers. Its mission is to unleash the power of innovation in all Town of Drumheller team members and volunteers by offering peer coaching, recognition, and tools to empower staff to collaborate for positive change. Recognition would come through the Dino Innovation Award program as well as Dino Safety and Service Excellence recognition cards.
Deputy Mayor Garbutt, who sits on the Drumheller Housing Authority, presented the Sandstone Manor annual budget. This year he says Sandstone Manor is under financial pressure because of additional expenses due to COVID-19 cleaning, keeping a suite vacant for a domestic violence shelter and an explosion in its water costs. Typically its water bill would be around $1,000 a month. However, this summer they saw the costs three times higher. They have been busy investigating change. He asked council to consider the first increase in rent since 2015. Sandstone Manor provides affordable housing, and it is mandated rent has to be at least 10 per cent below market values. With these increases, it will still be within that range.
Council approved a motion to adopt the budget for Sandstone Manor with the rental increase.
Complete minutes from council meetings can be found at www.drumheller.ca once they have been adopted.