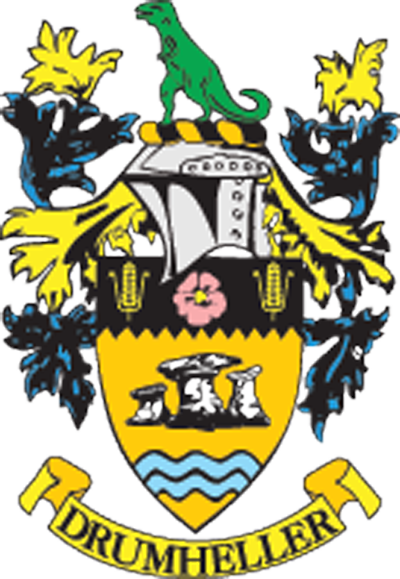 Council Overview
Information from Drumheller Town Council Regular Meeting
Monday, October 19, 2020
Mayor Heather Colberg opened the council meeting and informed public attendees of the 2019 Audited Financial Assessment being conducted, and of the Flood Mitigation meeting in Midland following the council meeting.
***
Councillor Jay Garbutt requested an amendment to the council agenda for the closed session regarding CAO evaluation..
***
Stephen Washington from Wild Rose Assessment gave a presentation to Council on the land assessment process.
Wild Rose completed consolidated assessments, looking at groups of homes rather than individual homes, to compare and adjust for differences between properties.
He explained how assessments are looked at by area, then type and age of home, and location within the Drumheller Valley. Coun. Jay Garbutt noted the Town of Drumheller has only one mill rate, regardless of location within the community. He added, if the mill rate remains the same from one year to the next, property taxes may still increase depending on property assessment value or changes to the Senior's and School requisitions.
Mr. Washington noted residents can appeal their assessment; he added he receives 50 to 60 calls per year, which is still only two per cent of overall assessments. Only one review has gone through a full appeal process.
***
Leon Pfeiffer from RSM Canada remotely presented the 2019 Audited Financial Statement to Council for approval.
Town of Drumheller ended 2019 with a Consolidated Statement of Financial Position valued at $40.3 million, up from $36.2 million in 2018.
Net Financial Assets were up $4 million from $13.3 million in 2018 to $17.3 million in 2019.
The Town had $241.2 million in Tangible Capital Assets with $100.7 million in amortization. Overall the net book value of the Town's Tangible Capital Assets came in at $140.5 million.
Consolidated Statement of Cash Flows came in at $6.8 million, which was less than half ($13.9 million) of 2018's. However, Mr. Pfeiffer noted operations were still generating positive cash flow. Overall, the Town ended 2019 with $5.5 million in cash flow.
The Town's Accumulated Surplus came in at $26.2 million in reserves, with $420,798 in Unrestricted Surplus.
Overall, the Town was under budget by $2.2 million on the Operations and Accumulated Surplus statement.
There were some corrections needed to the Audited Financial Report, including conflicts regarding councillor salaries, which Mr. Pfeiffer noted he would look into.
Coucillor Garbutt questioned whether the amortization rate for 2020 could be lowered due to the COVID-19 pandemic. Mr. Pfeiffer stated since certain facilities, including recreation, were unused for a portion of the year the amortization rate could be lowered for the 2020 budget as the lack of use could arguably prolong the lifespan of the infrastructure, and "could reflect in the amortization rate
***
Councillor Tom Zariski made a motion for council to approve the 2019 Audited Financial Statement as presented by RSM Canada. The motion was carried.
***
April Harrison, manager for Community Development and Social Planning (CDSP) provided an update to council on strategic events.
An event coordinator will be starting on Monday, October 26.
CDSP has applied for a number of grants and have been approved for $133,777 in the last week.
One grant earlier this year was through the Drumheller Rotary Club to furnish a local shelter for those suffering family or domestic violence.
Councillor Tony Lacher thanked the Rotary Club for making the funding happen.
Mayor Heather Colberg thanked those involved in working to apply for available grants
***
Council moved to go into closed session to discuss CAO Darryl Drohmerski's evaluation. The motion was carried.
Prior to adjournment, Mayor Heather Colberg reminded the public of the Flood Mitigation information session being held in Midland.
***
The 2019 Audited Financial Statement is available to the public online.
Complete minutes from council meetings can be found at
www.drumheller.ca once they have been adopted.