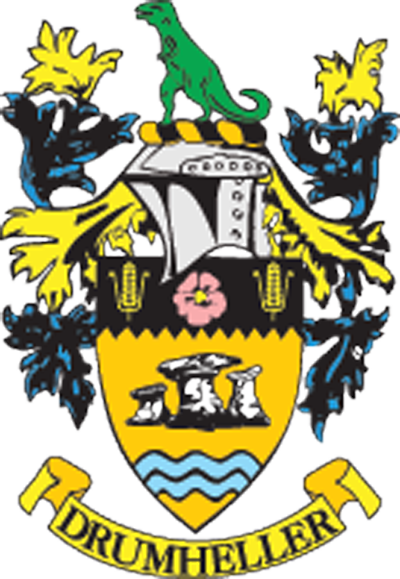 Councillor Fred Makowecki was sworn in as Deputy Mayor for the months of March and April.
Mayor Heather Colberg proclaimed March as Fraud Prevention Month. She also proclaimed Sunday, March 8 as International Women's Day.
***
Drumheller CAO Darryl Drohomerski updated council with an overview of the town's strategic priorities. Council has applied priority-setting criteria to establish short term and long term directions as well as advocacy/partner items requiring cooperation or action with another agency. Each department reported on its operational strategies. These priorities will be updated quarterly and annually.
***
Corporate Service Director Barb Miller provided an overview of the grants for which the town has grant applications and their status.
***
Council approved a motion to write off their bad utility debt in the amount of $1,202.90 against the allowance for bad debt. The amount of bad debt from utilities has dramatically decreased since bylaw 02-17 was passed. Its fundamental change was the utility account must remain in the property title's holder name and this allows the town to collect outstanding utility debts to be transferred to the tax roll.
***
Council moved the Town of Drumheller award the three-year crushed gravel supply contract to Reg Gallagher Trucking LTD for the submitted price of $276,000 excluding GST.
***
Protective Services Director Greg Peters presented his Quarterly report.
***
Council held a Public Hearing to consider bylaw 02.20 Land Use Bylaw Amendment to update Cannabis terminology and definitions. Later in the Meeting Council passed the second and third reading of the bylaw.
***
Peters presented a report on the Criminal Record Check fee policy. This was to review the charging for criminal records checks and vulnerable sector checks. Recently the Town of Drumheller began charging $37 for all checks including volunteers. By and large, council agrees on giving volunteers a break on these costs. The policy will return in the near future for approval.
***
Darren Goldthorpe, manager of Recreation Art and Culture presented his quarterly report.
***
Manager of Economic Development Sean Wallace provided his quarterly report. As of December 2019, $76 million in potential leads have been logged with $30 million in potential development forecasted.
***
Council passed third reading of Bylaw 01.20. To redesignate a portion of NW-12-29-20-W4 (known as RV Sands) from Agricultural District to Residential Cottage Housing.
***
Council passed the first reading of the. Bylaw 07-20, the Town of Drumheller- Starland County Intermunicipal Development Plan and set a Public Hearing date for March 16, 2020, at its Regular Council Meeting.