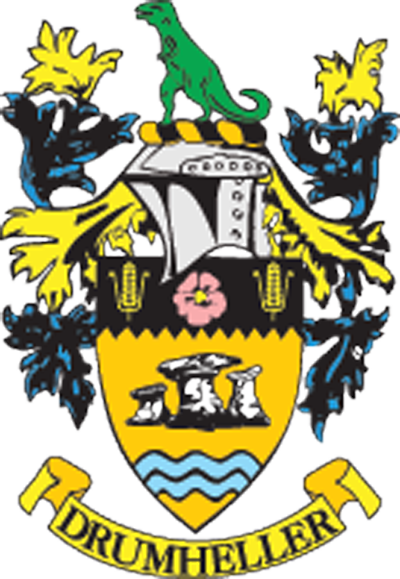 Deputy Mayor Tom Zariski declared February 23-29 as Freedom to Read Week in Drumheller. This recognizes, reaffirms and defends the rights of Drumheller residents to decide what they will and will not read.
***
Ryan Semchuk of Travel Drumheller provided council a review of its activities in 2019. Their mission is to promote Drumheller as a year-round destination. 2019 saw an overall increase in visitorship over previous years. The AGM is coming up at the end of March and some of the highlights of 2019 include contests working with CTV Calgary. They collaborated with Canadian Badlands on the Canadian Badlands Summer Passport and participated in the Outdoor Adventure and Travel Show. Last year they launched the Travel Drumheller Ambassador program, in a funding partnership with the Town of Drumheller and the province. Some of its key initiatives for 2020 include a new membership model, developing a co op marketing program, enhancing its website and expanding the tourism ambassador program.
***
Rose Poulson appeared at Council on behalf of the Big Country Primary Care Network. It has been approved to continue its Community Dementia Day Program. They have asked for financial support from Council for transportation. Councillor Jay Garbutt noted that the Rotary Club could be a supporter.
***
CAO Darryl Drohomerski presented his quarterly report. Some highlights include continued work on flood mitigation, the completion of the toboggan hill and work on getting the Inter-municipal Collaboration Frameworks in place with local neighbours. The Civic Solar project is moving ahead and is looking at a summertime occupancy.
***
Director of Corporate Service Barb Miller presented her quarterly report. Highlights include the completion of the 2020 operating budget and the 2021-2023 operating plans. Right now they are working preparing for the year-end audit, as well as working on employee recruitment. She said global expenses are on or below targets. She presented the Q4 operating results and the Q4 utility supported results.
***
Infrastructure Service Director David Brett presented his quarterly report. Highlights include the hiring a utility manager as well as an equipment 3 operator. Policy and procedure updates include persons with disability parking, town app and patios on public land. Work continues on the Aquaplex. Knibb Developments of Rosebud has begun work on the East Coulee Lift Station, and the department has begun work on the worklist for the 2020 Street Improvement Program.
***
FCSS Coordinator April Harrison presented her quarterly report. Work has been done on affordable counselling and the poverty reduction strategy. Events last quarter included Festival of Lights and the Masquerade Ball, which raised $8,300 for the youth project. Two block parties were hosted in Drumheller. Work with seniors included the annual Christmas Dinner and the Seniors Christmas light tour. FCSS has learned that over 300 Children's Services contracts have been cancelled and a new Family Resource Network will be launching April 1. FCSS met with other contract holders/ stakeholders to discuss the implications of the changes.