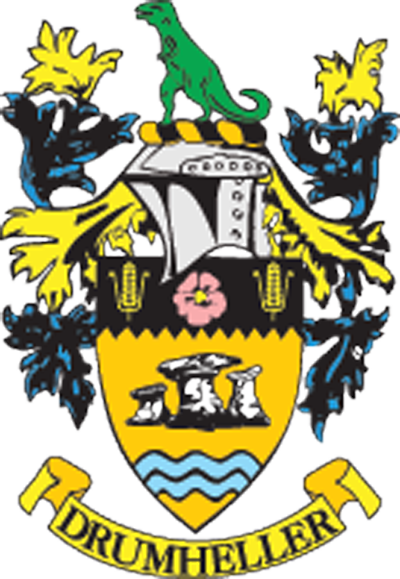 Mayor Heather Colberg wished Councillor Lisa Hansen-Zacharuk Happy Birthday. Colberg noted the tourism job Fair currently happening at the BCF.
There were 709 who attend Family Day Unplugged on Monday, February 17.
She also noted the Celebration of Excellence nominations are open.
Mayor Colberg proclaimed the Week of February 16-22 as Kin Canada Week to mark the club's centennial.
Council went in-camera to meet Ryan Semchuk of the Branding Committee.
***
Council held a Public Hearing for Bylaw 01.20 to amend Land use Bylaw 10-08 to redesignate a portion of NW-12-29-20-W4 from Agricultural District to Residential Cottage Housing. This would allow for the development of Raptor Ridge, a three-season private community that would consist of recreational vehicles, park models and cottages. Devin Diano of Palliser Regional Municipal Services presented the application. Palliser had received a letter of concern from neighbour Jason James, noting objections to the rezoning.
It also received a letter from Alberta Transportation, which noted it may require potential access improvements to this parcel be considered.
Alberta Health Service had no objections.
Council also heard from Randy Van Dyke said he supports keeping the land zoned as an Agricultural District and asked whether in the event the development was unsuccessful if the land could be zoned back to Agricultural District. CAO Darryl Drohomerski explained it would be up to the owner of the land.
Mary James also presented in person expressing her concern that it is a very important habitat for animals. Other concerns included being in an Agricultural Zone, litter and trespassing.
Bob Dornenabal, the developer, spoke in favour of the proposal and answered questions from councillors.
Palliser recommended that Council approve the Bylaw.
The Public Hearing was closed.
***
Council made a motion to set a Public Hearing on March 16, 2020, for bylaw 02.20, a Land Use Bylaw amendment on Cannabis terminology and definitions.
***
Council passed all three readings of 06-20 to authorize the assessment of Improvements within The Town of Drumheller for the purpose of imposing a tax for the 2020 tax year.
***
Council made two motions, one to add an additional $61,724 in funds to the operating budget for Aquaplex roof repairs into the Facility Reserve Account. The second is to approve additional work on the Aquaplex roof to remove deteriorated or moist insulation as necessary and rebuild roof as required in the amount of $92,974 to be funded from the same Facility Reserve Account.
***
Council adopted Policy C-03-20, the Wellness Spending Account Policy. Director of Corporate Services Barb Miller said there is no impact on the budget.
***
Council Passed second reading of Bylaw 01.20 to redesignate a portion of NW-12-29-20-W4 from Agricultural District to Residential Cottage Housing.
***
Council went in-camera with the Drumheller Resiliency and Flood Mitigation office to discuss the Municipal Development Plan and land use bylaw.