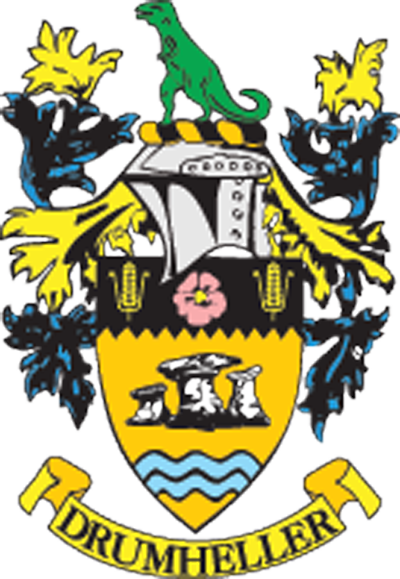 Mayor Heather Colberg announced a Special Meeting for Monday, January 27.
***
Councillor Tom Zariski noted there was much discussion about utility relief stemming from a decision by council made at a January 6 meeting, and asked if it could be discussed further at a Committee meeting.
***
Council passed the first reading of a bylaw to amend the Land Use Bylaw 10-08 to redesignate a portion of land from Agricultural District to Residential Cottage Housing District. The Bylaw will now go to a Public Hearing for input. This is for a proposal to build a three-season private recreational community consisting of recreational vehicles, park models and cottages.
***
Council approved a resolution to expropriate grazing lease land. This is to make way for a solar farm, which will provide income to the town through taxes and lease payments for 25 years.
***
Council approved Council Policy C-03-20 for the Drumheller Resiliency and Flood Mitigation Purchasing Policy. This is based on the Town's current purchasing policy however it allows the Chief of Resiliency and Flood Mitigation to act as the administrative officer and sign off on purchases. A few of the changes include more latitude for sole source purchasing in certain instances, however, the office is committed to using local suppliers as much as possible and follow guidelines set out in the grant funding programs.
***
Council approved three motions for Council Policy C-04-20, which is the Drumheller Resiliency and Flood Mitigation Land Acquisition Policy. This policy provides a clear basis on how the office will acquire land. This would be land needed to expand current flood mitigation infrastructure, build new infrastructure or buyouts for landowners. The first motion is that council approve the proposed Land Acquisition Policy for the Drumheller Resiliency and Flood Mitigations Program. The second is council request the Board of the Drumheller Land Corporation to authorize the role of land purchasers of properties on behalf of the Drumheller Resiliency and Flood Mitigation Program; appoint Darwin Durnie as manager of the Land Corporation and authorize the manager to execute purchase agreements and other instruments that may be required to complete purchase transactions; approve the disbursement of funds to the Town's Solicitor for completion of purchase transactions and manage the acquired lands in terms of the DRM Program requirements. The final motion is council authorize the progressive transfer of funds to the Land Corporation as needed to a maximum total of $17.6 million with funding drawn from funds provided by the Government of Alberta Flood Relocation/ Mitigation Buyouts Agreement.
***
Corporate Affairs Director Barbara Miller presented an overview of a draft of the 2020-2023 tax-supported operating budget. The draft shows in 2020 a deficit of $199,176 with a 1.95% increase of municipal requisition. The draft shows a 2020 operating budget of $15,366,990, a 3.44% increase over 2019, and revenues of $15,167,814. Some of the reductions in revenue come from the elimination of the STEP Program and the Community Building Initiative, a 13.3 per cent reduction in sharing of fine revenue, increased policing costs due to the municipality being tasked to pay for biology casework analysis, a 25 per cent reduction of Grants in Lieu of Taxes and 35 per cent reduction in shallow gas assessment. Council will be discussing the draft further at its next meeting.