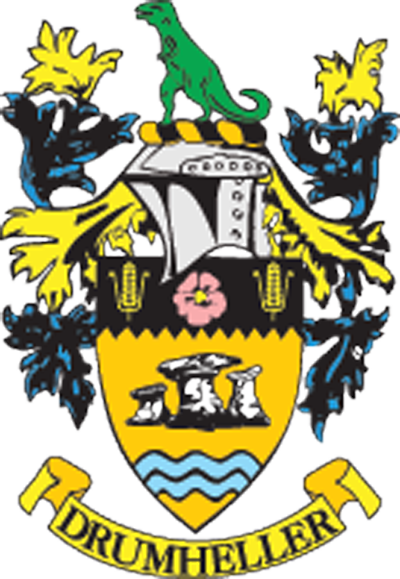 Councillor Tom Zariski was sworn in as Deputy Mayor for the months of January and February.
Council cancelled its January 13 Committee of the Whole Meeting.
The annual Christmas Tree Burning is set for Sunday, January 12 from 4 -6 p.m. Trees can be dropped off at the edge of the carpark at Newcastle Beach.
***
Council approved a motion to repeal Bylaws 17.17 and 22.18 and then moved all three readings to adopt the Non-residential Development Incentive Bylaw 19.19 and Schedule A as denoted and the Commercial Development Incentive Policy C-09-19 and Schedule B as denoted as the New Business Vacant Building Incentive Policy C-10-19. These bylaws and policies are designed to allow Drumheller to compete with other communities through property tax abatements.
Economic Development Officer Sean Wallace presented the Storefront Enhancement Policy. While the program has been in place for a few years, it was never formally adopted as a policy. Council moved to adopt the policy. This policy makes available grant funding to local business owners to enhance their storefronts.
***
Wallace brought forward a request for decision to strike a Downtown Area Revitalization Advisory Committee. This would consist of one member each from the Chamber of Commerce, the Community Business Association, the Drumheller Rotary Club and the Millenial committee, and seven citizen representatives. Its role will be to provide input, advice and act as a champion for the project. Council approved the request.
***
Council approved a motion to remove Tracy Breese as the Council appointed Development Officer effective January 6 and appointed CAO Darryl Drohomerski as Development Officer until such time that the Development Officer position is filled. Ms. Breese ceased her employment with the town of Drumheller in December 2019.
***
Corporate Services Director Barbara Miller brought forward a request from a utility user for a refund to be applied against significant utility charges incurred during July and August as a result of a leaking a service line. Miller recommended that council deny the request as it would negatively affect the operating results of the Utility Department where costs are incurred to treat and distribute potable water that was recorded and billed. It may also be seen as preferential treatment to those who have been denied relief in the past. A review of the account showed that the May and June invoices both indicated that a continuous leak had been detected. Council denied the request by a vote of 4-3.
***
Council discussed spring cleaning. They considered moving to a fall clean-up or a later spring clean-up date. Director of Infrastructure Services, Dave Brett, explained that starting the clean-up any earlier runs the risk of running into snow cleaning, and later in the spring, the work schedule gets busier. He said a fall clean-up would be beneficial for operation workflow. Councillor Fred Makowecki also noted that because Drumheller is a flood community, a later clean-up minimizes the risk of the clean-up occurring during a flood. CAO Darryl Drohomerski proposed that this year the to run a pilot project to have the clean up at the end of September, and also offer residents four vouchers to allow them to use the landfill at no charge.