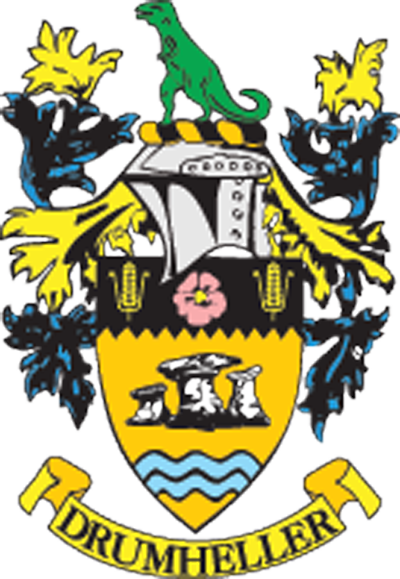 Council Overview
Information from Drumheller Town
Council Regular Council Meeting
Monday, December 9, 2019
Deputy Mayor Lisa Hansen-Zacharuk thanked volunteers for their support during the Red Bag Food Drive and the Toy Drive. While the toy drive is complete, she notes the Salvation Army would still be willing to take donations. She also noted the Annual Senior's Dinner at DVSS on Thursday, December 12.
***
Council's package included the 2020 Council Meeting Schedule and a Notice of a Special Meeting on December 16 for the purposes of passing second and third reading of the Utility Rates Bylaw.
***
Amanda Panisiak of the Big Country Primary Care Network presented on the Community Dementia Program. The core components of the day program are socializing, cognitive stimulation, and physical activity. They have provided families with information on how to carry on these activities at home. They had eight participants, giving caregivers 80 hours of respite each week. The program had a 100 per cent satisfaction rate and 100 per cent were interested in returning to the program. Caregivers were able to attend a support group and connect with other caregivers. She requested a formal letter of support from the town to present to Alberta Health Services to continue the program.
***
Director of Protective Services Greg Peters presented a Request for Decision for the 911 Fire Dispatch Services Agreement renewal with the City of Red Deer. There has been an agreement since 2002 and a new five-year contract proposal has been presented by Red Deer. The cost for 2020 is $20,275, escalating by approximately 3 per cent per year to $22,828.52 in 2024. Council authorized the CAO to enter into an agreement with the City of Red Deer for Fire Dispatch Services.
***
Robert Jenkins of the Drumheller Resiliency and Flood Mitigation Program spoke on a Request for Decision to award a 5-7 year contract for the provision of land services to assist the Drumheller Flood Mitigation and Climate Adaptation System program. This would be to assist in the negotiation of various interests in land, including the acquisition of some properties as well as indigenous consultation. Council approved a motion to award a Land Services Contract to Scott Land and Lease Ltd for five years, with the provision of a two-year extension, and that Council authorize an initial appropriation of $1.2 million for the contracted land services and a further $150,000 for advertisements and public engagement for the program. Councillor Jay Garbutt noted his wish to see a global budget for the project to answer questions on how much of the $55 million project will be spent on consultants.
***
Council Repealed Bylaw 19-16, known as the Prepayments of Taxes Bylaw. This bylaw provided a discount applied to the early payment of taxes. Administration has found that over the years the program was not well used and eliminating the program will save the town about $5,000.
***
Town passed first reading of Bylaw 18.19 to establish the 2020 Utility Rates. It calls for a 5 per cent increase in water rates, a 2 percent increase in wastewater rates and a 25 cent increase in the recycling fee. These increases follow the council's established Utility Rate Model.
***
Director of Corporate Services Barb Miller presented a draft of the 2020 Utility Budget for information. This shows a global budget of $1,170,610 for water and $996,260 for wastewater.
***
Miller also presented a draft of the 2020 Service Fee Schedule. Some notable proposed changes include a 2 per cent increase for tax certificates, a 10 per cent increase in lots for hangers at the airport, a one per cent increase on pool rentals, an approximate one per cent increase on ice rentals, and ball diamond increases. Badland Community Facility admissions and memberships so far have remained unchanged, however, facility room rentals are slated to be increased by 1 per cent.