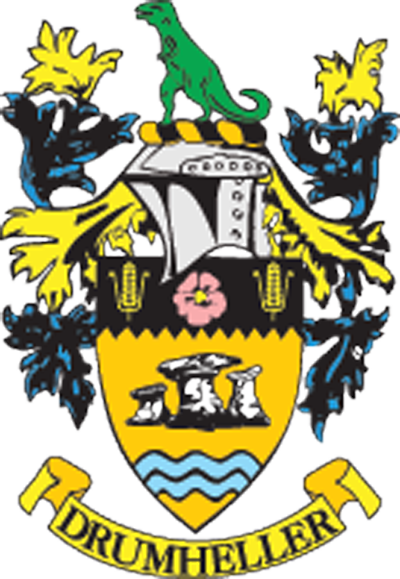 Council Overview
Information from Drumheller
Town Council Regular Meeting
Monday, November 25, 2019
Mayor Heather Colberg announced the self-guided twinkle tour. Residents with decorated homes for Christmas can register by calling 403-823-1365 and be added to a map of homes in the valley where residents can take a self-guided tour. Homeowners need to register by December 2 to be included on the map.
Mayor Colberg also announced Drumheller Minor Soccer is hosting a fundraiser comedy night on November 30, and the annual Trail of Trees at the Badlands Community Facility is this Friday, November 29. The annual DVSS Senior's Dinner is coming up on December 12 and this Thursday, November 28 the Red Bag Food Drive will be underway in the valley.
Mayor Colberg noted that on Thursday, November 21, members of council had the opportunity to tour the valley with Minister of Culture, Multiculturalism, and Status of Women, Leela Sharon Aheer, and also noted Minister of Seniors and Housing Josephine Pon was in the valley to announce an investment of $7 million for Sunshine and Hillview Lodges.
Mayor Colberg welcomed Devi Sohanta from Cardiff, Wales visiting the community representing Connective Touch Biometrics.
***
Council passed first reading of Bylaw 16-19 to close an unused lane in East Coulee. CAO Darryl Drohomerski explained years ago the owner of an adjacent lot built a home that was partially built on the lane. This bylaw will allow the owner to purchase the property.
***
Council passed first reading of Bylaw 17.19 this is to close a portion of 3rd Steet SW in downtown Drumheller, which is a small gravel access to a back lane. A property owner discovered about a year ago their property is encroaching on town land. This bylaw would allow the homeowner to purchase about 2.8 metres of the laneway.
***
Council approved Terri Murray and Brian Yanish be appointed to the Economic Development Advisory Committee. Murray has lived in town for two years has a background in urban and regional planning. She is currently part-owner of Canadian Tire in Drumheller. Mr. Yanish is the owner and operator of Marketing hits focusing on website development and marketing.
***
Director of Protective Services Greg Peters presented a request for decision to purchase a 2019 Quint Aerial platform fire apparatus from Commercial Emergency Equipment Company of Calgary for $1,316,841. This is to replace the Simon Snorkel truck which is 37 years old, beyond the typical service life of such apparatus. The original budget was for $1.1 million and Peters did some research and realized about a $47,000 further savings. The outstanding balance would be funded through the town's Municipal Sustainability Initiative funds. The increased cost comes partially from US steel tariffs. Councillor Fred Makowecki asked what will become of the older apparatus. Peters replied the new unit would allow the department to dispose of two trucks, including a pump truck as the new apparatus has water carrying capabilities. Council approved the purchase.
***
Council moved to an in-camera session.
Council returned and held a Public Hearing for Bylaw 12.19 to amend the Land Use Bylaw to redesignate a lot on Newcastle Trail from R-4 Residential District to R2 Residential District. Devon Diano of Palliser Regional Municipal Services presented a summary of the changes. The owner has passed away and agents for the estate wish to sell the property. When requesting the town to provide a Certificate Respecting Compliance, they learned the principal dwelling on the property does not conform with the provisions of an R-4 District. To sell the property the land will need to be rezoned to R-2.
There were no submissions or affected residents wishing to speak on the matter.
The Public Hearing was then adjourned.
***
Council returned to its regular council meeting.
Council passed second and third readings of Bylaw 12.19 to amend the Land Use Bylaw to redesignate a lot on Newcastle Trail from R-4 Residential District to R-2 Residential District.
Complete minutes from council meetings can be found at
www.dinosaurvalley.com once they have been adopted.