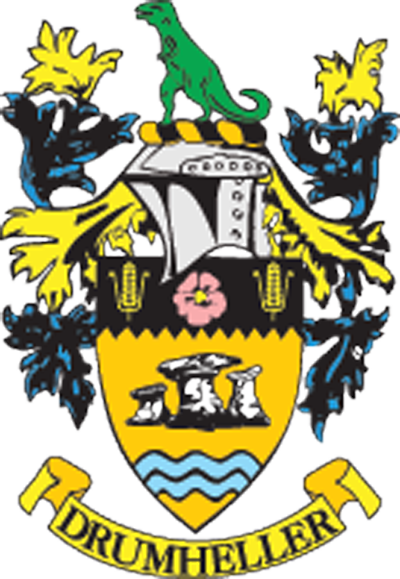 Council Notes
Drumheller Town Council
Regular Council Meeting
Monday, July 22, 2019
Councillor Fred Makowecki requested an in camera personnel matter be added to the end of the agenda.
***
Mayor Heather Colberg opened council by proclaiming the week of July 21 to 27 National Drowning Prevention Week.
***
Council heard a request for decision from Director of Corporate Services Barb Miller regarding a Habitat for Humanity land donation of lot at 102 and 104 Poplar Street. Council moved to accept the transfer of the lots at no cost to the town and to add them into the land inventory. A spokesperson from Wildrose Assessments spoke regarding a question.
***
Council approved a policy which would provide a municipal property tax relief on 'destructed improvements' which are buildings or other material that has been destroyed or rendered uninhabitable or unuseable due to extenuating circumstances such as fire. Council heard from a representative from Wildrose Assessments to field questions regarding dates of assessment on the property. Council members noted there was some missing gaps in the policy and recommended it be brought back with further additions.
***
Council approved a request for decision to award a contract for construction on the East Coulee Lift Station, awarding the project to Knibb Development Ltd. for $1,064,024 which was over $73,000 lower than the pre-tender estimate. In total three proposals were received. The work would replace existing infrastructure to connect with the water treatment infrastructure there, and the work will complete major water infrastructure projects in East Coulee.
***
Council heard a request for decision from Economic Development Manager Sean Wallace to obtain authority to use real estate brokerages for the sale of properties valued less than $250,000. The request says the use of real estate brokers for their expertise and "to list and market properties allows staff to manage the sale of a large portfolio of properties simultaneously." It would require negotiating a commission fee and entering into listing agreements with selected brokerages, which would be chosen from a roster of authorized real estate brokers. The policy also allows the town to enact land transactions more quickly.
***
Council reviewed a Drone Use policy presented by Economic Development Manager Sean Wallace. Wallace said the town has received many requests to fly drones, but saying only licensed operators can currently fly in Drumheller because of the airport. He said the policy protects the public's privacy by restricting drone use to commercial drone flying which would require a permit from the town, while also providing citizens recourse for privacy violations caused by drones. The policy was approved by council.
***
Council heard a review of strategic priorities from members of administration. Infrastructure director Dave Brett said work is being done to collect data on and identify walking trail gaps in the municipality. Protective service director Greg Peters gave an update on the dog park and said the opening is this Friday. Communications officer Julia Fielding said they are sending out a survey to gather information on dino brand standards to get stories and ideas from people about branding the town for marketing. Economic development manager Sean Wallace said they've received proposals from a number of companies to create a downtown development strategy, with plans to start work in September this year.
***
Council heard quarterly reports from administration, including reports from CAO Drohomerski, corporate services director Barb Miller, infrastructure director Dave Brett, protective services director Greg Peters, economic development manager Sean Wallace, and recreation, arts, and culture manager Darren Goldthorpe. Councillors also provided their quarterly reports, all of which are available at the town's website, dinosaurvalley.com.
***
Council moved in camera to discuss a personnel issue and an economic development report.