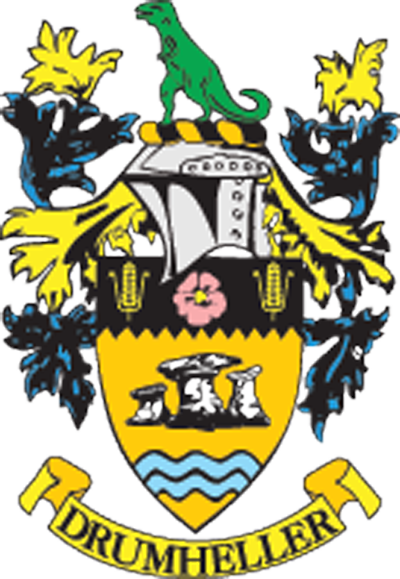 Council Notes
Drumheller Town Council
Regular Council Meeting
Monday, July 8, 2019
Council heard a delegation from Palliser Regional Municipal Services' Jeff Laurien requesting an extension regarding a property subdivision which requires council's approval. They wish to receive an extension of one year from June 18, 2019 to June 18, 2020 to register a subdivision which was approved by council. An application sent earlier this year was incomplete and information is still required by the applicant's agent. Council approved the extension.
***
Council heard a summary of the Roger Brooks presentation at the end of June, when the town had the tourism and downtown development specialist speak in Drumheller. Roger Brooks' team conducted a secret shopper-like program which survey tourism aspects of the area. Recommendations include improving signage, increasing the number of leisure activities for tourists to do in order to keep them in Drumheller longer, and improving Drumheller's web presence.
***
Council unanimously approved the second and third reading of Bylaw 09.19 to amend Land Use Bylaw 10.08 to redesignated part of L.S. 7, S-19-T28-R19-W4 from an Agricultural district to Country Residential District. A public hearing was held at the previous council meeting.
***
Council heard a request for decision from Director of Corporate Service's Barb Miller on Council Policy C#-02-19 regarding the relief of municipal tax on destructed improvements, which would provide relief from municipal taxes to buildings or improvements which were destroyed by extenuating circumstances, such as fire. The request had previously been heard by council but was tabled because of additional information requested by councillor Lisa Hansen-Zacharuk. The information was not present in this new item so it was tabled for the next council meeting.
***
Council heard an update regarding the fountain and outdoor pool from Director of Infrastructure Dave Brett. He made a recommendation to only run the fountain on the remaining two long weekends due to significant water loss. The projected water loss for 2019 is $37,378. Water seepage has caused the ground to start shifting and could damage nearby infrastructure. Councillor's Jay Garbutt, Tom Zariski, and Lisa Hansen-Zacharuk voiced support of stopping operations of the fountain, except for long weekends. A brief discussion was held over what the town's next steps would be, including generating a request for proposal for a replacement or modification to the fountain, ideally for next summer, and placing proper signage alerting the public that a new replacement is coming. The town is also looking to hire local contractors to repair cracked pipe issues with the outdoor pool.
***
Council approved a request for decision from Greg Peters, Director of Protective Services, regarding medical first responder training for Drumheller fire department members so they are able to provide some medical support when responding to calls. The fire department has seen an increase in medical related calls.
***