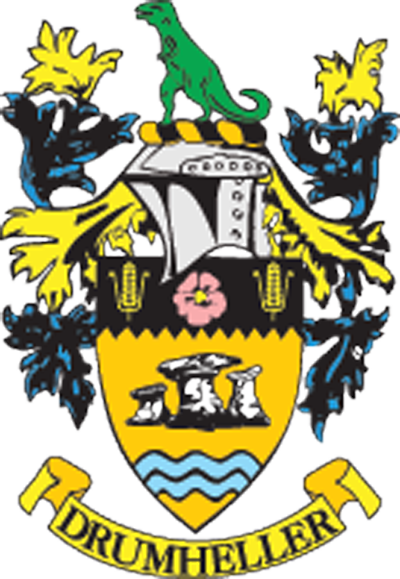 Council Notes
Drumheller Town Council
Regular Meeting
Monday, June 10, 2019
Council heard from a delegation from led by John Hein, of Medical First Response Program from Alberta Health Services(AHS). Medical First Response is a voluntary program, that often employs members of fire departments. The minimum standard is basic First Aid, but departments can decide what level of service they can provide. Volunteers can also decide what kind of calls they wish to respond to. Medical First Response provides oversight, designs protocols, monitor patient care documentation, provide and oversee skills training, dispatch and event list, and provides an online platform for Medical First Response. They note the program is not to supplement ambulance service. Fire Chief Bruce Wade says about 25-30 per cent of the department have basic First Aid and two that are trained paramedics. Often the department already responds to medical calls. Councillor Jay Garbutt noted that currently many feel ambulance service is unsatisfactory and wants to know how this would not be an offloading of service. Chief Wade is agreeable with formalizing the relationship for the good of the community and notes the advantage of training and support.
***
Louise Henrickson and Pat Bagwell of the Drumheller Farmer's Market presented to Council. They are applying to the Community Assistance Program to sustain the market. With Co-op is no longer available, they have moved to an outdoor market which has added the expense of tents as well as the expense of using the Badlands Community Facility and the arena for markets. They hold 13 outdoor markets over the summer as well as special indoor markets.
***
John Shoff and Bob Sheddy of the Drumheller Canada Day Parade presented to Council. The committee has been working on new guidelines to make the Canada Day Parade continue in a safe manner after the Chamber of Commerce announced it would no longer host the event. This year's theme is Celebrating the Centennial of Drumheller Fire Department. This year they are adding "deputies" along the parade route who are able to stop the parade in unsafe conditions. There are new protocols for insurance, safe operation of floats, sound and distributing candy and promotional material. They have set up a website www.drumhellerparade.org where residents can learn more or register their float or to volunteer.
***
CAO Darryl Drohomerski presented Request for Decision for a request from the Drumheller Farmer's Market for $7,200 from the Community Assistance Program. Administration's recommendation is to not approve the request as it would create a further deficit in the 2019 budget of which only $5,000 was approved in the policy and those funds have already been allocated. Councilor Zariski asked to table the motion as he did not have the financial information of the organization at hand to make the decision.
Director of Corporate Services Barb Miller presented a Request for Decision to formally appoint RSM Canada as Auditors for The Town of Drumheller, the Drumheller Public Library and Drumheller and District Solid Waste Association for the year 2018. The library requested the motions as the auditor Collin Barrow merged with RSM Canada. The motion is to reflect this change. Council approved the motion.
***
Council awarded the Street Improvement Program to TJ Paving in the amount of $885,104.27. There were four qualifying bids. Major road projects this year include a portion of 2nd Avenue West near McConkey Park, completion of Hunts Crescent, sidewalk repair and replacement. The motion was carried by Council.
***
Council awarded a tender for the replacement of the Brine Heating and Cooling System at the Drumheller Memorial Arena. They received one bid form Berg Chilling Systems for $93, 350.00. This was $20,350 higher than the budgeted amount. Council approved extending the budget to award the contract.
***
Council discussed curbside recycling. Administration suggested delaying the implementation of curbside recycling until 2020 as there the markets for recyclables is unstable with markets diminishing. In a previous survey, 72 per cent of 960 respondents indicated support for a curbside recycling program. Council gave administration direction to delay the roll out of curbside recycling.
***
Director of Protective Services Greg Peters presented the Drumheller Fire Department call outs and police statistics for the first quarter of 2019. Council noted a decrease of false alarms and an increase in reports of suspicious persons, vehicle, property. Drug enforcement numbers appear down compared to the previous year. Councillor Garbutt expressed concerned over the Royal Rally that was in Drumheller last weekend. He noted witnessing a number of serious traffic violations by participants in exotic cars.
Economic Development manager Sean Wallace reported on the creation of a community profile. He has engaged with Townfolio to created the profile and hopes that it will be completed by the first week of July. Council moved to go in-camera to discuss a land matter. They returned to open council and moved to direct administration to seek legal advice on fair market pricing for a parcel of land in East Coulee (Plan 4128EQ Block 6 Lot 1).