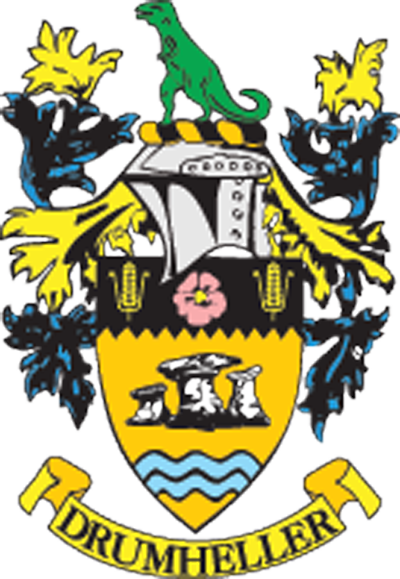 Council Notes
Drumheller Town Council
Regular Meeting
Monday, May 13, 2019
Mayor Heather Colberg reflected on a busy week, including the Legion Conference, The Girl Guides Rally, Nurses Week and the Rotary Club's White Elephant Sale.
***
Mayor Heather Colberg proclaimed May 19-25 as National Public Works Week. There will be an open house at the new Public Works Building on Friday, May 24 from 4-7 p.m.
***
Council approved Council's Summer Meeting Calendar. Committee of the Whole meeting will be cancelled in July and August unless warranted.
***
Council approved second and third reading of Bylaw 08.19, for the establishment of a Tourism Corridor and Community Standard Appeal Board.
***
Council passed all three readings of Bylaw 10.19, being the municipal Taxation Bylaw. The Residential Mill rate was set at 0.008156980, the 2019 education tax rate is 0.002603590 and the mill rate for the Drumheller and District Seniors Foundation is 0.000576800. This makes for a residential tax rate of 11.3 per cent. (See story on Page 1)
***
Council passed first reading of Bylaw 11.19 to amend Bylaw 23-06, being a local improvement tax in respect of all lands that directly benefit from the Rosedale Cambria Water Distribution System. Drumheller CAO Darryl Drohomerski explained that a local improvement tax was brought in 2006 for properties that benefited from the distribution system. Since then a number of properties have been subdivided. The amendment is so each parcel of land bears an appropriate share of the local improvement tax.
***
Council appointed Andrew Luger to a three year term on the Municipal Planning Commission. Mr. Luger has been in town for about two years and is a project management professional
***
Manager of Economic Development Sean Wallace presented a Request for Decision to establish an Economic Development Reserve. This would be accomplished by diverting the first 1.5 years of property tax, after the incentive period ends, on retail, commercial, industrial and agrivalue "new build" assessment to the reserve. The end goal would be to have economic development activities self-funded through this mechanism.
***
Councillor Lisa Hansen-Zacharuk sponsored a Notice of Motion for Drumheller to join the Resource Communities of Canada Coalition. So far 51 communities in Alberta that have joined this group to stand together in support of Canada's Resource sector and a united voice for advocacy. It was established by the AUMA with other municipal associations across Canada. The aim is to open a dialogue at the Federation of Canadian Municipalities conference next month in Quebec City.