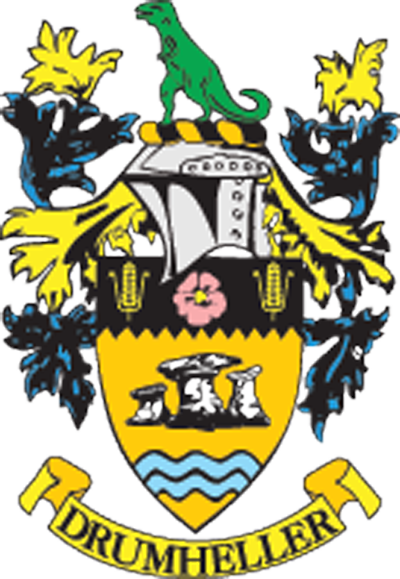 Council Notes
Drumheller Town Council
Committee of the Whole Meeting
Tuesday, April 23, 2019
Mayor Heather Colberg thanked those in the community who participated in the 20/20 challenge and also invited the community to The Drumheller and District Chamber of Commerce's Spring Expo on Friday and Saturday, April 26 and 27. Mayor Colberg sent thoughts and prayers to those affected by the bombing in Sri Lanka on Easter Sunday.
Mayor Colberg proclaimed National Day of Mourning in Drumheller on April 28.
***
Council welcomed a delegation of Drumheller and District Seniors Foundation DDSF made up of CAO Glenda Youngberg and Councillor Tom Zariski. Ms. Youngberg introduced herself and described her experience. She has been with the foundation since October. DDSF has units in Drumheller, Morrin, and Delia with 191 suites in total. In Drumheller, they operate Sunshine Lodge, Hillview Lodge, Manors 1 and 2 and six Riverview Villa suites. Drumheller is the largest contributor to the budget with $536,726.50. About 50 per cent of the budget goes to repay debt from the 2004 Sunshine Lodge renovation and construction of Hillview in 2009. Friends of the Sunshine Lodge is an incorporated Society with a mission to raise funds for projects and activities to enhance lives of the seniors in the Drumheller and District Seniors Foundation. She discussed raising rents in some units due to upkeep and cuts in funding. One challenge is vacancies in Sunshine Lodge. In wings 400 and 500 of the Sunshine Lodge rooms are very small and not in demand. They propose to take two units and make them adjoining suites, however, they need funds to make it happen. She said Drumheller is on the Province's high priority list for new Level 4 facilities, that provides the highest level of care.
***
FCSS coordinator April Harrison presented a Request for Direction on Amendments to the Recreation Fee Assistance Policy and other Support Services. Poverty reduction is a priority of council and takes a two-prong attack; addressing the causes and provide services to those in poverty. The current policy does not meet current needs, doesn't take into consideration various factors such as household makeup, and doesn't align with other town programs. It was suggested that qualifications be based on household income and makeup rather than what support programs and benefits they are already receiving. Council went in camera for part of the discussion.
***
Councillor Jay Garbutt noted while they would like to see the program continue to evolve, the policy needs more work and discussion.