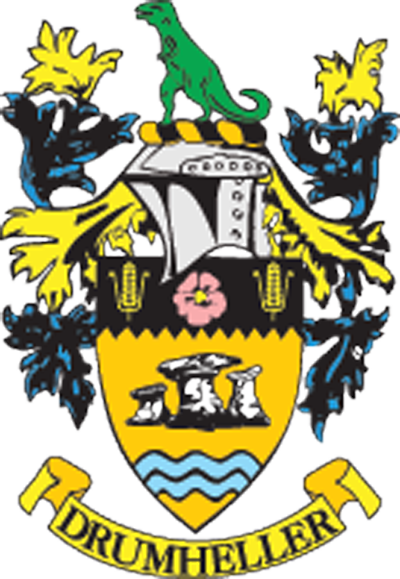 Council Notes
Drumheller Town Council
Committee of the Whole Meeting
Monday, April 8, 2019
***
Mayor Heather Colberg read a statement recognizing National Day of Remembrance of The Battle of Vimy Ridge On April 9, 2019. The town will be lowering flags to half-mast on this date.
***
Council reviewed its Strategic Plan Work Priorities. Communications Officer Julia Fielding said the communications portion of The Emergency Management Plan has been completed. She also gave an update on the town progress creating an app for municipal and residential use.
CAO Darryl Drohomerski provided a brief update of the tobogganing hill project. With a new Director of Infrastructure in place, the town will be better able to further the project.
The Town is developing the terms of reference for what a Parks and Recreation Plan should look like and what other towns have completed. This is a strategy on how to develop parks and trails in the future.
Mr. Drohomerski gave a short update on dyke design. He said the work will be progressing this spring and summer.
***
CAO Darryl Drohomerski presented his first-quarter report. Highlights of note include the hiring of Dave Brett as Director of Infrastructure Services and Sean Wallace as Economic Development manager. He also said a highlight was securing $55 Million for flood mitigation. He noted this will be a long project. They are also in the process of arranging Intermunicipal Collaboration Framework meetings with neighbouring communities. This is a requirement under the Municipal Government Act to find areas of collaboration.
***
Drohomerski presented a draft AUMA resolution created by Drumheller regarding transmission and distribution charge imbalance on customers' electricity bills across Alberta. They will be presenting this to AUMA in hopes of making it a lobbying priority. Councillor Garbutt praised administration for taking on drafting the resolution.
***
Barb Miller Director of Corporate Services presented her department's quarterly report. She said external auditors are on site working. The town's property tax arrears auction was held on January 24 for two properties, but no interest was shown.
The town is in the midst of collective bargaining with the inside and outside workers for the town of Drumheller They are hoping to wrap up in early May. She presented the unaudited financial results as of December 31 and it showed a small surplus. Councillor Garbutt asked that council revisit unfunded priorities they may be able to now fund
with this surplus.
Miller also presented a list of grants each department have applied for and will be updated as progress continues. Mayor Colberg said this was a suggestion by MP Kevin Sorenson to help the town track its success.
***
New Director of Infrastructure Services Dave Brett presented his quarterly report. He said street sweeping began this week, about five weeks earlier than last year. The tender for fencing for a new dog park closed on March 21 and a contract was awarded on April 1. 4 Elements Environmental Control was awarded the tender with a bid of $12,337.76 with construction expected to begin
shortly.
***
Director of Protective Services, Greg Peters, gave his quarterly update. An open house for the Community Standard Bylaw is slated for April 17. Elks building demolition has been completed with minimal complaints from the community. Council has agreed to a pilot project for charging for parking at the Hoodoos for visitors during June, July, and August. The fee is $2 and will be collected by summer students.
Peters says they have been working on the Municipal Emergency Plan. He is also continuing to monitor snow melts, weather forecasts and river flows and how the town could be affected.
Bylaw enforcement is undertaking a derelict vehicle initiative.
Peters says they have compiled a spreadsheet with all residences listed that may have a derelict vehicle and will be delivering educational flyers to the properties advising them of the law, their obligations as citizens and what Bylaw would like to see happen.
Residents will be given a period of time to comply, and if they do not, Bylaw will follow their procedures with a notice to remedy and then a formal order.
***
Communications officer Julia Fielding presented her quarterly report. She said they are pulling together a Dino-Branding committee.
Roger Brooks will be coming and will work on downtown development plans and branding. A crisis communication plan has been drafted. The storefront grant program opened last week.