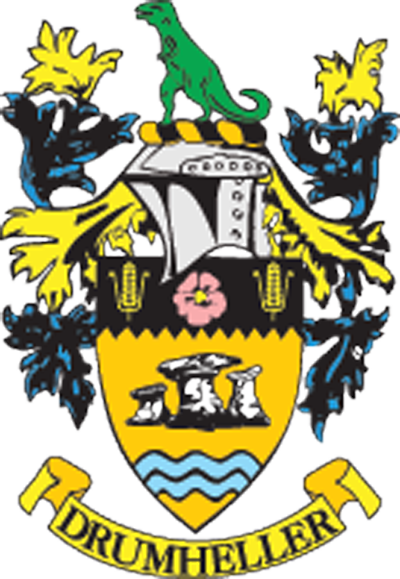 Council Notes
Drumheller Town Council
Regular Council Meeting
Monday, June 25, 2018
Council hosted a public hearing to discuss changes to the Land Use Bylaw 10-8 for cannabis legalization changes. The proposed amendments will add additional definitions in preparation for legal cannabis sales as well as restrictions on where cannabis retail stores can be located. Palliser Regional Municipal Services' Devin Diano presented council on background information, the purpose of the amendment, and evaluation and analysis on the proposed amendments.
Council heard from two members of the public in opposition to the proposed changes: Jaydee Bixby and Patrick Parsons. Bixby voiced concern with the 150 metre buffer zone, saying that the buffer makes it difficult to place a retail cannabis store in the downtown core due to the location of the Drumheller Outreach school. Parsons says the additional 50 metres proposed to the land use bylaw, in comparison to alcohol store restrictions, perpetuates the stigma that cannabis is a harmful substance.
Director of Corporate Services Barb Miller said the legislation mirrors liquor restrictions which are already in place. Council said they are willing to take into consideration all feedback.
Councillor Fred Makowecki asked what the signage of a proposed business would like like and Bixby said he understands Drumheller's family-centred tourism industry and said signage on a potential store would keep this in mind.
Palliser's representatives returned and Councillor Jay Garbutt asked if there were requirements to have the range between schools/hospitals at more than 100 metres (which the government requires) and they said no. Councillor Lisa Hansen-Zacharuk asked what would happen if a school moved within the buffer zone to a restricted location, and Palliser said that would be at the Alberta Liquor and Gaming Commission's discretion. Hansen-Zacharuk asked if medicinal marijuana dispensaries are liable to the same restrictions and Diano said it is an area of legalization which is unclear at this point.
***
Council heard a request for decision to hire a seasonal downtown events coordinator. The request estimated around $10,000 would be budgeted for salary and program funding for the position, and funding from the federal government would subsidize about 50 per cent of wages. Councillor Zariski voiced concern about only hiring for a seasonal position when winter events, like the Festival of Lights, could be organized by this individual, as well as saying the position should not be limited to the downtown as the name of the position suggests. Councillor Garbutt said the town has committed to downtown revitalization already and the town should respect their commitment. Councillors Hansen-Zacharuk and Makowecki voiced their support of the request. CAO Drohomerski said the opportunity would allow council to see how effective the program is before expanding it outside of downtown. The request was passed unanimously by council.
***
Council reviewed the Strategic Business Plan and heard an update from CAO Drohomerski. The plan and update was not readily made available to media. Changes included flood mitigation, with additional work planned for this winter. Work has been done to develop a framework around communication for the plan which will be brought to council later this summer. Drohomerski said they have met with ATCO to develop more solar energy in the community by evaluating costs and available grants and will be brought back to council for exploration for 2019. The poverty reduction strategy will return to council in fall with plans to be included in the 2019 budget. Administration has explored placing pay parking at tourists areas downtown, exploring either pay kiosks or admission gates with costs estimated at around $40-60,000. A report on an employee incentive program is being created and will be brought back to council. A toboggan park site has been identified at the former ski hill with the hope to have something in place there this fall. Alberta Transportation will be resurfacing the stretch of Highway 9/56 from Gordon Taylor Bridge to Fountain Tire, which will include a lighted crosswalk indicators by Grove St.
Councillor Garbutt made a motion to go in camera because he wanted to talk about issues that may have privacy concerns.
***
Council passed second reading of the motion to amend the Land Use Bylaw 06-18 and then held a discussion regarding the comments heard from the members of the public who spoke at the earlier hearing. Council discussed how cannabis retail stores may operate downtown with the buffer zones required in the amendments. They passed second reading with direction to reduce the 150 metre buffer between a retail store and a school to 100 metres, which is the AGLC minimum, and to eliminate the clause saying retail stores could not operate within 300 metres of each other. Third and final reading will be presented to council at the next council meeting.
***
Council passed a motion to adopt a summer schedule of reduced meetings for the next months.