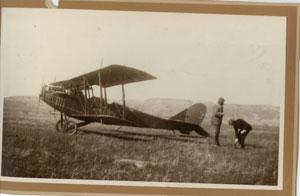 Over 380 pictures were brought in to the community picture collection event in late February, and although most of the pictures had already been archived, organizers walked away with around 70 unseen photographs.

    "It was absolutely surprising," said organizer Connie Tremblay. "We weren't sure what we were going to get, but it was really amazing the kind of turnout we got."
    "Every single one is so significant historically. I'm astonished these were out in the community, and now they've become public trust that we can share," said the Atlas Coal Mine's Linda Digby. She adds that many thought they were interested only in pictures of coal mines and miners, but organizers are looking for pictures which also show the ways of life of people during the initial years.
    "This is going to be so valuable."
    Tremblay says 387 pictures were collected in total, with 68 never before seen by historians.
    "We were busy scanning pictures right from the start and all the way until the end of the day," said Tremblay, adding there were many rare pictures collected. "There would be no other way to get these pictures, they are hiding in people's homes. People don't realize it's Grandma and Grandpa's pictures that are significant."
    Those in possession of forgotten treasures hidden in the family attic can still submit them to the collection, by calling Tremblay at 403-321-7653. Photos won't be held, but scanned into a computer quickly and returned to their owners minutes later.
    Photographs will be archived, but also used during the May Day procession on May 1 through Drumheller's downtown, as merchants will display them in their windows.
    Guidelines for the photo collections include: the photo reveals something about life in the Drumheller valley during the coal mining years. For example: working at the coal mines, local businesses, community activities, having fun, lifestyle during the mining years, special events. The years organizers are after are 1911-1965. Photos that show the area immediately before the mining years are also valuable, and they should be in decent repair and reasonably clear.
    Future collections are planned but not scheduled yet, but those wishing to submit photos can contact Connie Tremblay.
    Visit www.drumhellermining100.com for news on upcoming events and to view pictures collected.