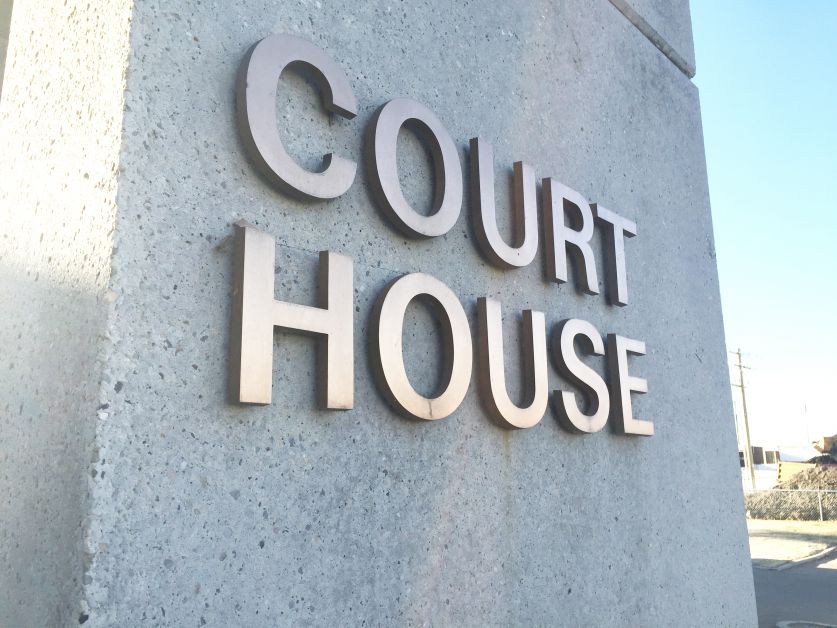 Former Calgary mayoral candidate Kevin J. Johnston was back in Alberta Court of Justice in Drumheller on Friday, May 26 to answer to charges stemming from a protest in Delburne in April 2021.
Mr. Johnston faced criminal charges, including forcible entry, causing a disturbance, and mischief stemming from the protest, as well as three counts under the Petty Trespassing Act and a single count violation of the Alberta Public Health Act as the protest went against COVID-19 protocols.
The court heard how Mr. Johnston participated in an anti-mask protest outside a grocery store in Delburne on April 7, 2021.
During the protest, the owners of the grocery store locked the entry door in order to prevent protesters from entering the store. Video evidence showed two protesters, one of whom was identified as Mr. Johnston, use the exit door in order to gain entry to the store.
Mr. Johnston and the other protester were asked to leave the premises, but did not leave immediately; the owner of the grocery store then physically pushed them out through the door.
It was jointly recommended by both Crown and defense to issue an 18 month suspended sentence with a number of conditions, including a no contact order with the owners of the grocery store and a no go order preventing Mr. Johnston from attending the store.
The Honourable Justice Mah also requested that Mr. Johnston write a letter of apology to the owners of the grocery store, and to be delivered at the discretion of a probation officer.
Remaining charges were withdrawn.