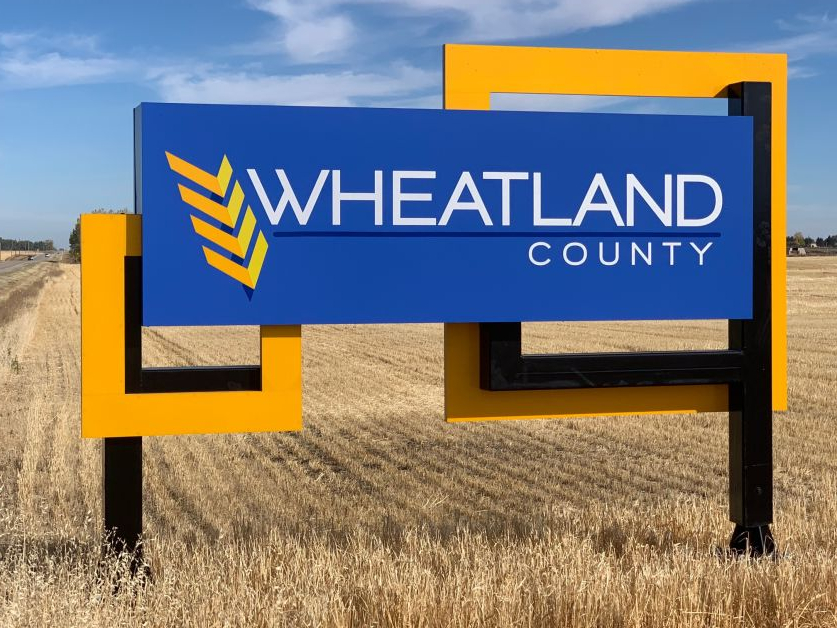 Wheatland County council approved adjustments to its 2023 Capital budget during the regular Tuesday, April 18 council meeting, after quotes for two Capital projects which were included in the budget came in higher than the proposed budget amount.
Council had previously approved the Capital budget of $25,351,448 during its April 6 meeting; however, quotes for the two projects-installation of carbon monoxide detectors in the Public Works building, and design services on the Carseland NE Storm Water Management project-came in above the approved budgeted amounts of $30,000 for each project.
McElhanney Ltd. were previously requested to submit a proposal for design services on the Carseland NE Storm Water Management project. Council had allocated $30,000 for the project based on work completed by a third-party consultant in 2020; however, the proposal from McElhanney included some costs which had not been included in the approved budget.
This included coordination of crossing agreements with CP Rail, estimated at $9,500, and land administration costs of $3,600.
It was determined the proposal from McElhanney was "representative for the required scope of work" and it was recommended to council the approved budget be increased by $20,000, to a total of $50,000, based on the proposal.
This increase will also include some contingency to accommodate any "potential unforeseen charges from CP Rail."
Installation of multiple carbon monoxide detectors was required in the Public Works building as part of code requirements. After receiving quotes for the project, it was determined the approved budget would need to be increased by $10,000 to a total of $40,000 for the project.
Council approved adjusting the previously approved budgets to accommodate increased costs based on quotes received for both Capital projects.