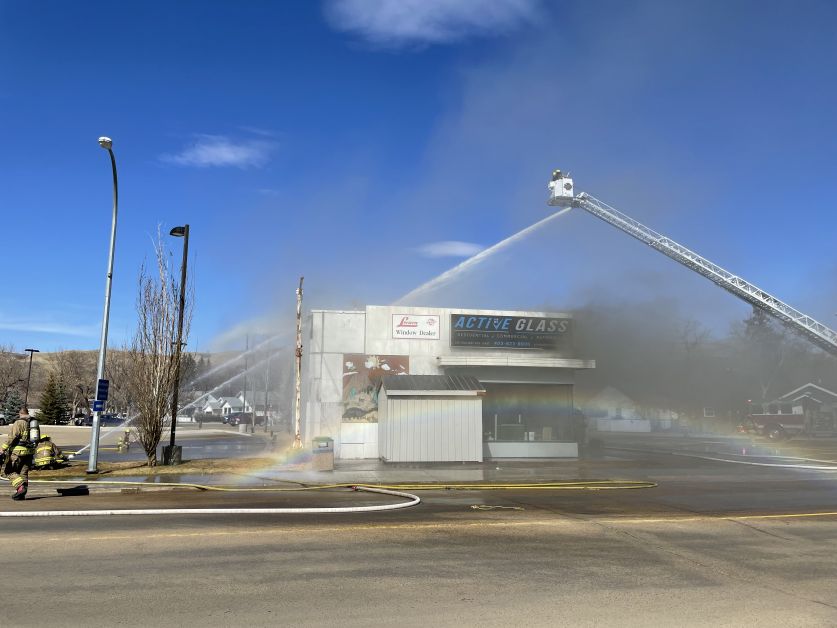 The Drumheller Fire Department is on scene of a structure fire on North Railway Avenue at Active Glass.
Smoke began billowing from one of the bays shortly after 3:30 p.m., on Friday, April 28. The Fire Department quickly responded. The fire appears to have spread within the building and the firefighters deployed its ladder truck to fight the fire from above. EMS is also on scene, as well as RCMP and utility companies.
Traffic is blocked on Railway Avenue as firefighters battle the blaze. There is no indication of injuries at this time.