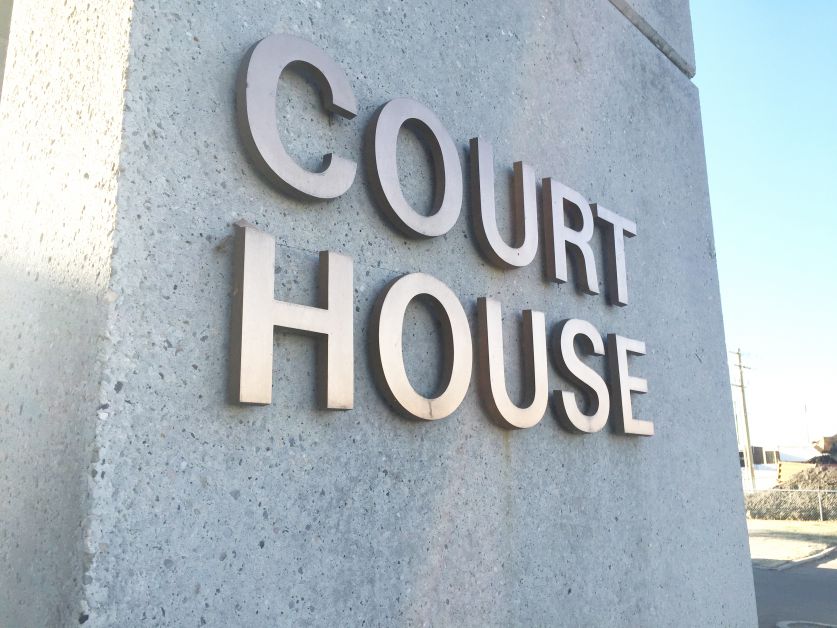 A Drumheller man who was recently sentenced for uttering threats following an altercation at a local grocery store in August 2022 was back in court on Friday, April 21 to answer to charges of assault and breaching conditions of his probation.
Richard Wheeler, 60, appeared in Drumheller provincial court via closed-circuit television (CCTV) from the Calgary Remand Centre and pled guilty to one count of common assault, and three counts of breaching probation on various conditions.
The court heard how on Thursday, April 6, Drumheller RCMP responded to a call for a matter involving two individuals, and it was discovered Mr. Wheeler had been in an altercation with a female victim.
Mr. Wheeler had pushed the victim to the ground, and she had suffered from a broken wrist; however, it was not determined whether the broken wrist was due to the altercation with Mr. Wheeler.
At the time of the assault, Mr. Wheeler was on probation for uttering threats with a condition to keep the peace and be of good behaviour. Mr. Wheeler was released on conditions.
Two days later, on Saturday, April 8, the court heard Mr. Wheeler contacted the victim via text message which were "not so nice" according to the Crown Prosecutor.
RCMP contacted Mr. Wheeler and he was found to be in possession of three knives, which were in contravention of his release order.
Crown and defense entered a joint submission of 30 days, less pre-trial custody, with an 18 month probation order which includes a no contact order with the victim. He was also ordered not to possess any weapons and submit a DNA sample.
Mr. Wheeler has been incarcerated since his arrest on April 8 and was given credit for pre-trial custody leaving 11 days left to serve.