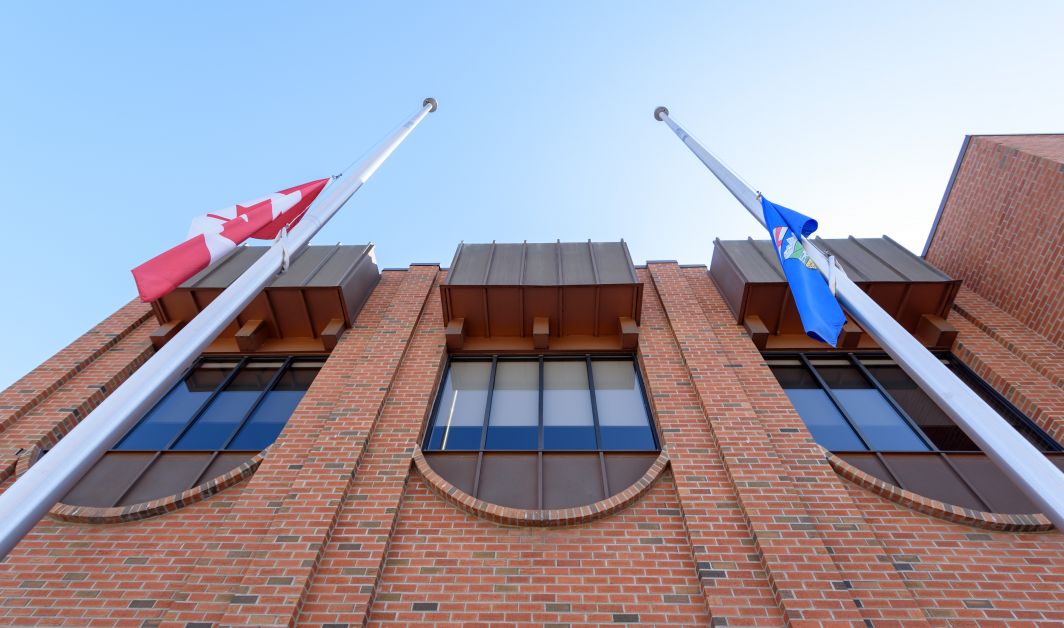 The Town of Drumheller announces that flags will be flown at half-mast in honour of two Edmonton police officers who were killed in the line of duty on March 16, 2023. Constable Travis Jordan and Constable Brett Ryan lost their lives while serving their community, and their sacrifice will be remembered by all Drumheller citizens.
As a sign of respect and mourning, the flags in Drumheller will be lowered to half-mast immediately and will remain that way until the date of the funeral(s). This is a solemn tribute to two brave officers who gave their lives while protecting others.
The Town of Drumheller asks that all citizens join us in honouring these officers and their families. We express our deepest sympathies and offer our support to their loved ones during this difficult time.
Let us remember the sacrifice made by Constable Travis Jordan and Constable Brett Ryan, and let us honour their service and dedication to the people of Edmonton and to our province.