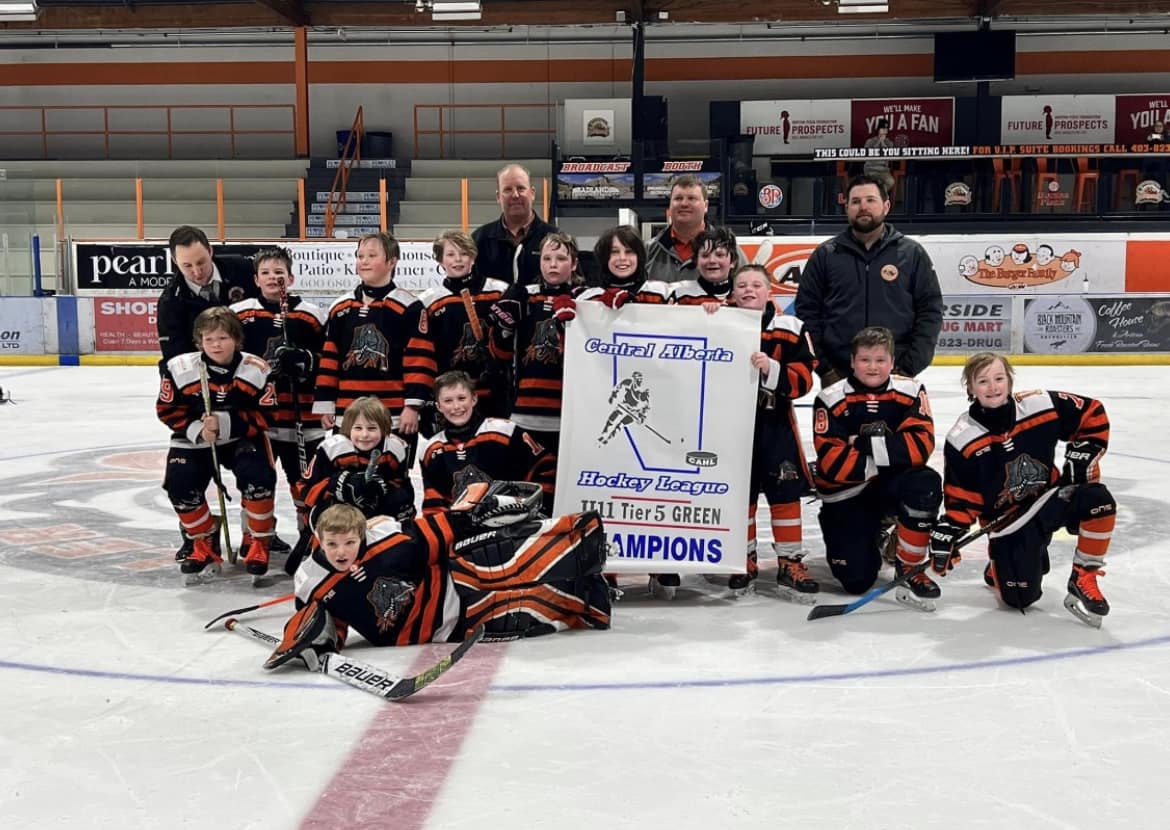 Drumheller Minor Hockey has a second banner to hang high in the Drumheller Memorial Arena as the U11 Drumheller Ramada Raptors captured their league championship.
The U11 Raptors have been having a stellar season with a 16-0 overall regular season record and went on to the playoffs.
In the first round, they played Crossfield in game one and topped them 15-4 on March 4. The next day they travelled to Crossfield and took home a 7-4 win and the series in two games straight.
This put them up against Indus in the finals. In game one on March 11, the Raptors topped Indus 11-8.
This set them up for a possible banner win at home on Sunday, March 12. Lewis Leavitt had two goals and McCoy Mulgrew and Jack MacDermid each contributed one as the Raptors went on to a 4-3 overtime win. Lincoln Yemen had two assists in the effort.
Head coach of the team is Brandin MacDermid.