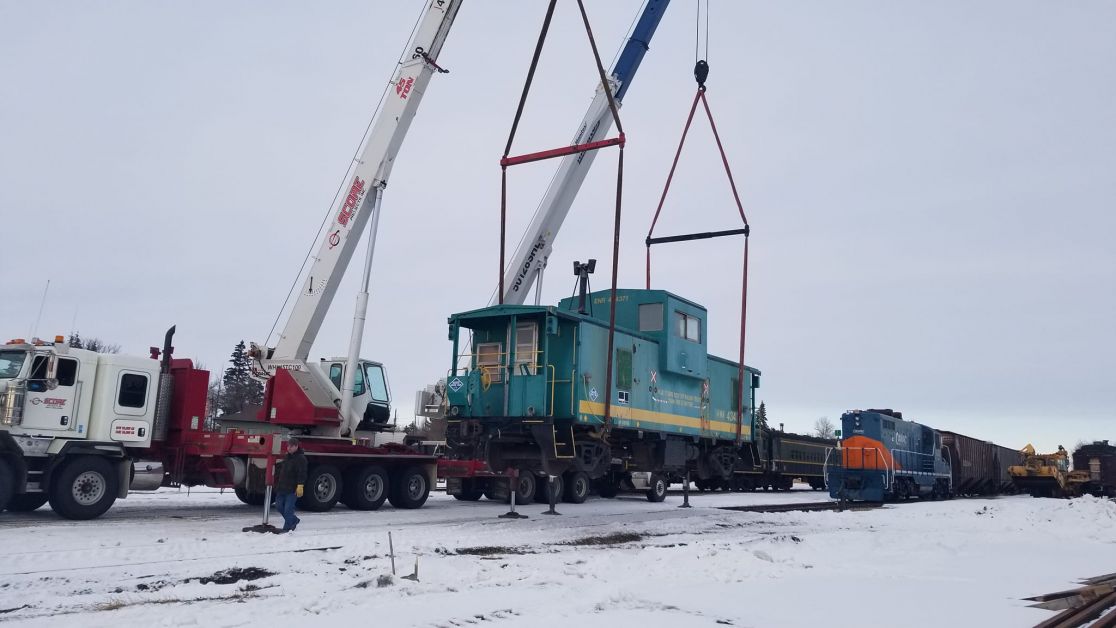 Hanna Roundhouse Society has a new asset for the historic site after taking delivery of a new-to-them caboose.
Earlier this month the MacKenzie Northern Railway Caboose arrived at the site.
President Sandra Beaudoin said it was a long time coming.
"We happened to see this caboose that was out by Stettler on a side rail on the north side of town. This was probably five years ago. We asked Alberta Prairie Rail about it and it was theirs, but it was supposed to be going to Vancouver," she explains. "About two years ago, I got an email and they asked if we would be interested in a caboose–the deal was they would give it to us, but we would have to pay for the shipping expenses."
She used her connections with the Canadian Northern Society to find a company capable of lifting and hauling the antique caboose. Score Projects was up to the task and let them know in January. The next piece to put in place was funding.
"We have been working with Harvest Sky Economic Development and asked if they had any extra funds from grants and they did," said Beaudoin.
They cleared a space for it and, a couple of days later, it arrived. The whole process when set in motion took about three weeks to come together.
She doesn't know the age of the caboose, suffice that it is steel constriction. MacKenzie Northern Railway was in Northern Alberta, utilizing a CN Line and operated as a short track.
The caboose is a great addition to the Roundhouse. While the Roundhouse is a protected Provincial Historic Resource, Beaudoin explains the rolling stock is not. This means the society has a little more latitude with what they can do with it.
"We are looking at potentially converting it into a cabin, sleeping accommodations,' said Beaudoin.
She points to Aspen Crossing near Mossleigh which has caboose cabins people can rent and stay overnight. Revenue from this could go towards funding restoration work.
"This has sure created a lot of interest and excitement again, we are just thrilled to have it," said Beaudoin.