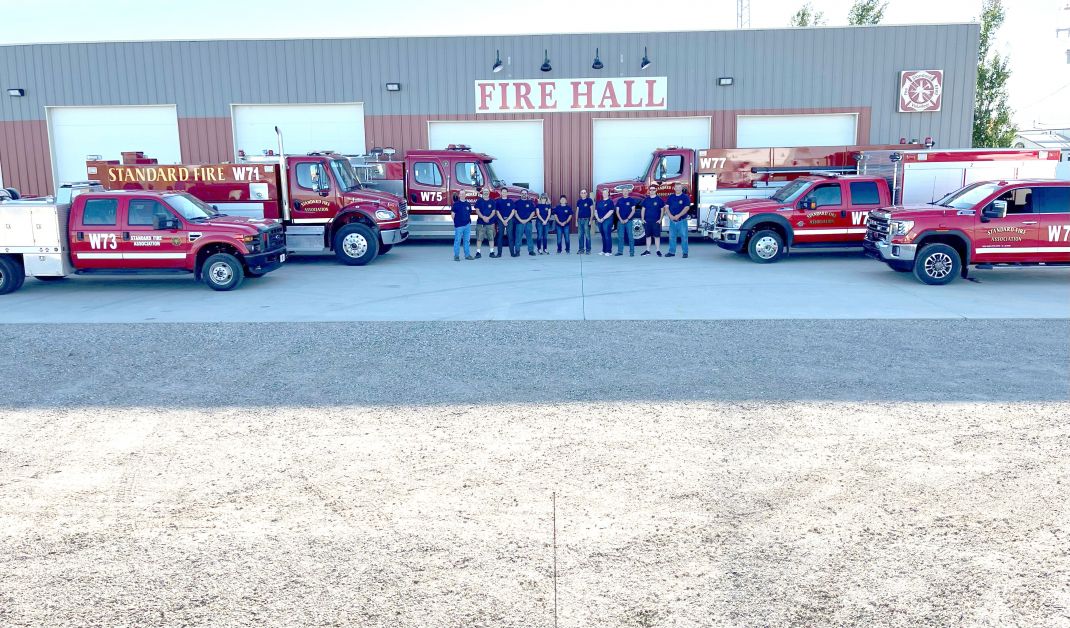 The volunteer Standard Fire Department responded to approximately 40 per cent higher call volume in 2022 than it did in 2021.
The department provides fire services to the Village of Standard and surrounding rural areas of Wheatland County, comprising about five townships; funding for the rural areas is undertaken by the Standard Rural Fire Association.
"The increase in calls was not due to an increase in any one particular area, but a general increase across the board," said Standard Rural Fire Association President Leah Jensen in a statement provided to the Mail.
There were a total of 110 calls in 2022, which ranged from serious motor vehicle accidents, structure fires, and medical assists. This was a significant increase compared to the 31 calls members responded to in 2020, and the 70 calls in 2021.
The department responded to a number of medical assist calls over the last year where firefighters were dispatched to provide basic first aid to patients while waiting for an ambulance to arrive and take over the scene; firefighters may also provide further assistance once paramedics arrive.
"With so much discussion in the news about long wait times for an ambulance, we want to remind the community that it is still important to call 911 for emergencies. The fire department will most likely be dispatched to help assist in your emergency until an ambulance can arrive," Ms. Jensen said in a statement.
Increased call volume was not isolated to the Standard Fire Department alone.
Wheatland County manager of Emergency and Fire Services Michael Bourgon explains, across all eight departments in Wheatland County, there was about a 20 per cent increase overall; however, Mr. Bourgon notes, individually, call volume was staggered with some departments seeing fewer calls in 2022 than in the previous year.
"We are up (on calls), but we are working together a little more," Mr. Bourgon tells the Mail.
He explains the County operates on a "Dispatch by Apparatus" model, which sees the nearest fire engines and tenders dispatched to calls, and says this has partly attributed to the increase in call volume.
This model helps to reduce call response times as, prior to adopting this model, a single department would be dispatched to a call and may then need to request additional units from neighbouring departments for assistance once they had time to assess the scene.
As all Wheatland County fire departments are volunteer based, there are times where a department may not have a full crew to respond if members are unavailable, whether because the call came in during work hours or a member is otherwise unavailable. This is when a mutual aid response is requested.
"It just goes to show the commitment of our volunteer firefighters," Mr. Bourgon says.
As of August 2022, the Standard Fire Department had some 15 volunteer members.