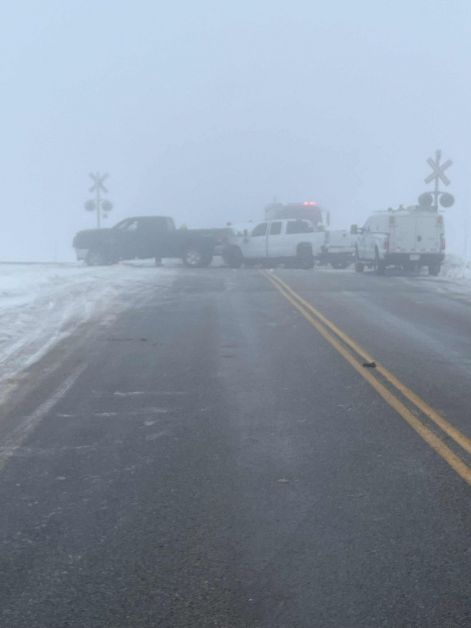 Beiseker RCMP along with its partners at the Three Hills and Drumheller RCMP detachments are currently enroute to a multiple vehicle collision with a train.
The collision took place on Highway 575 west of Highway 21 between Range Road 243 and 242. Fire and EMS are on scene.
The train has stopped and is interfering with the crossing at Township Road 300 and Range Road 243, northwest of the Swalwell Cemetery.
Injuries are unknown at this time.
RCMP are recommending motorists avoid the area.
An update will be made when more information becomes available.
UPDATE 2:25 p.m.
Beiseker RCMP and partners have cleared from the collision scene on Highway 575.
RCMP can report three people were taken to various hospitals via ground ambulance with what are believed to be minor injuries.
At this time it is believed the collision occured because of poor visibility due to fog, as well as icy roads.
No further updates are anticipated.