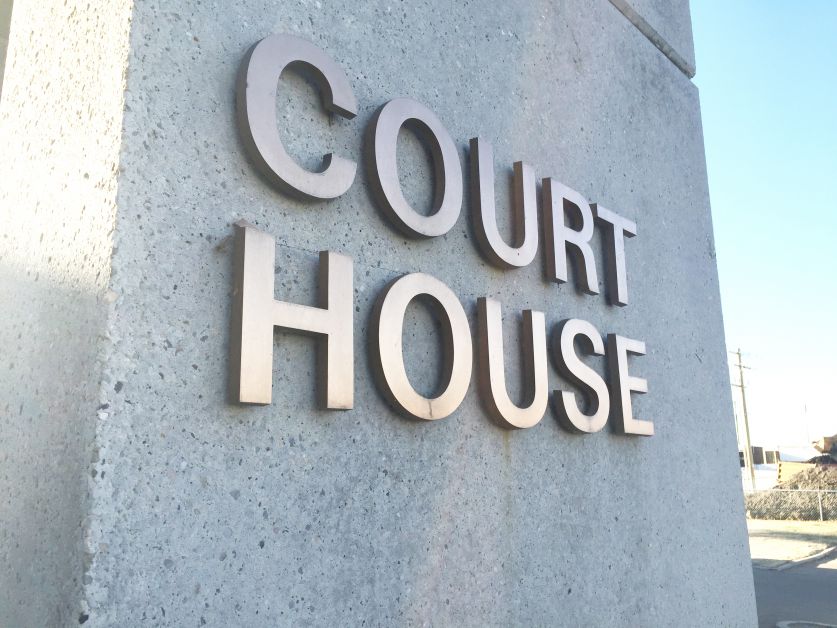 A Trochu man facing charges stemming from a 2021 arrest, was handed an 18-month suspended sentence in provincial court in Drumheller on Friday, September 16.
The court heard how Three Hills RCMP set up a trail camera on a rural property near the Town of Trochu in February 2021 due to reports of suspected drug trafficking in the area.
A day after the trail camera was installed, it captured a vehicle-described as a blue GMC Sierra-make a turn onto the range road being observed with two people inside at approximately 11:45 p.m.
It was determined the license plate was not registered to the GMC Sierra, but rather a vehicle of a different make and model, and Three Hills RCMP conducted a traffic stop.
Christopher Weich of Trochu was identified as the driver, and his passenger was identified as Simon May, also of Trochu.
During the traffic stop RCMP observed the ignition of the vehicle was punched out and, upon running the Vehicle Identification Number (VIN) it was determined the vehicle, valued at approximately $2,000, had been reported stolen from a Calgary transit station on February 1.
Crown prosecution suggested a suspended sentence with 18 months probation for Mr. Weich, with the condition Mr. Weich maintains a 10 p.m. to 6 a.m. curfew for the first six months of his probation period, abstain from the consumption of illicit substances, and have no contact with his co-accused, Simon May, except through court or legal counsel.
Mr. Weich was also ordered to pay a $100 victim fine surcharge and given time to pay until October 31, 2022.
All other charges were withdrawn.