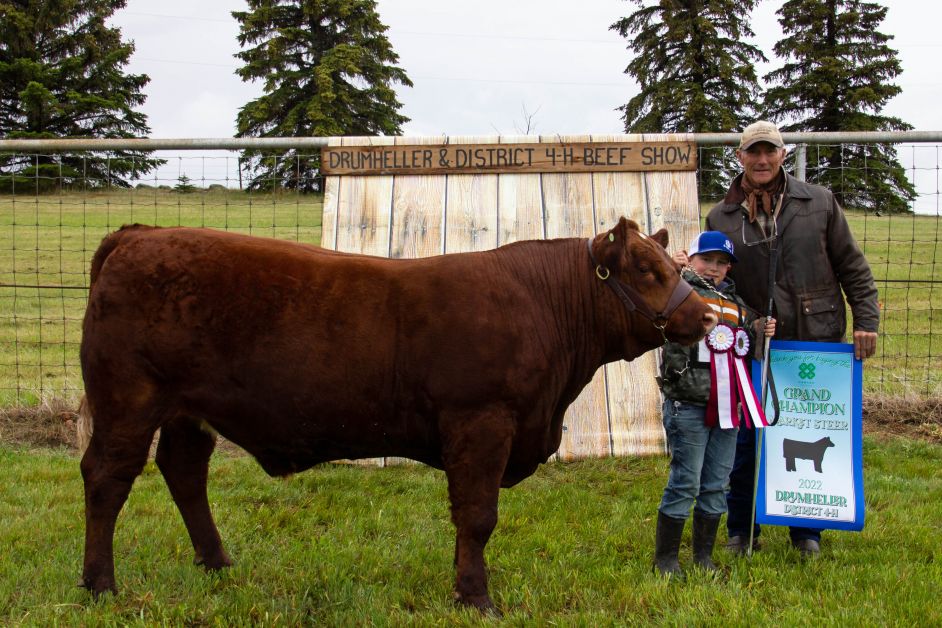 The Drumheller and District 4-H Show and Sale went on Monday, June 6, and saw some great projects sold to some great buyers.
The annual Show and Sale was held at the Rumsey Rodeo Grounds. It included the Rumsey Rowley Beef Club, the Delia Beef Club, the Delia Land Club, and the Morrin Multi-club Lambs.
The members spent the day participating in the outdoor show. Following the annual dinner and award evening, the sale got underway at 7 p.m. It was the first live show in a couple of years and the buyers and sellers were enthusiastic. They saw 10 steer specs and five lamb projects auctioned to the highest bidders.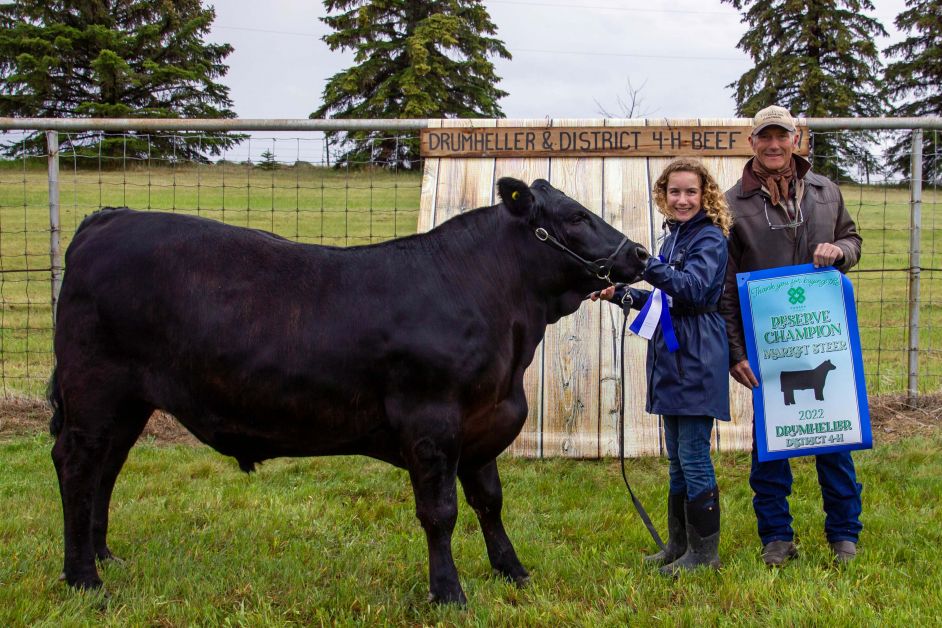 The Grand Champion steer was trained by Jacob Sengaus and the Reserve Champion Steer was raised by Taylor Meyer.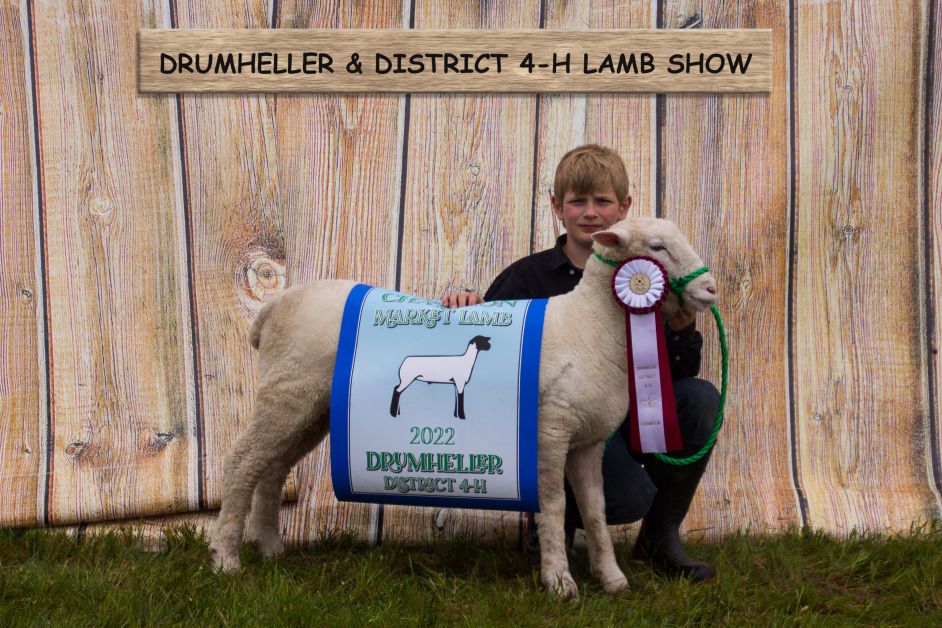 The Grand Champion Lamb was raised by Wyatt MacDougall and the Reserve Champion Lamb was raised by Lucien Hart. The Intermediate Showmanship Champion was raised by Elli McDougald.