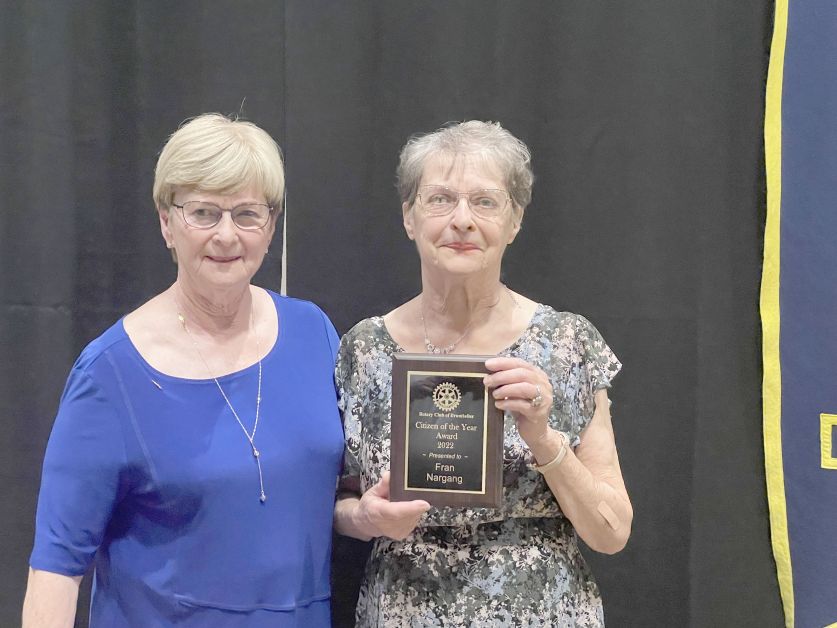 Long-time restaurateur Fran Nargang is the 2022 Rotary Club Citizen of the Year.
The best and the brightest in community and business leaders gathered at the Badlands Community Facility for Celebration of Excellence.
The annual event co-sponsored by the Drumheller and District Chamber of Commerce, Travel Drumheller, the Town of Drumheller, and the Rotary Club presented awards of excellence to community members on Thursday, June 9.
Nargang is the owner and operator of The Old Grouch's Restaurant, which she founded with her late husband Garry. It is an eclectic addition to the community with a strong local clientele, as well as visitors who come for the home style cooking.
For 15 years, The Old Grouch has been host to the STARS Jam. This is a fundraiser for STARS air ambulance, a charity near and dear to her heart.
This was started after her grandson was hit by a car and STARS saved his life. In the 15 years she has held the event, it has raised over $100,000.
The Old Grouch has also been the launching point for musicians to get their careers started.
Known for her outspokenness, upon receiving her award, she simply said, "I'm usually not short of words, but I am tonight."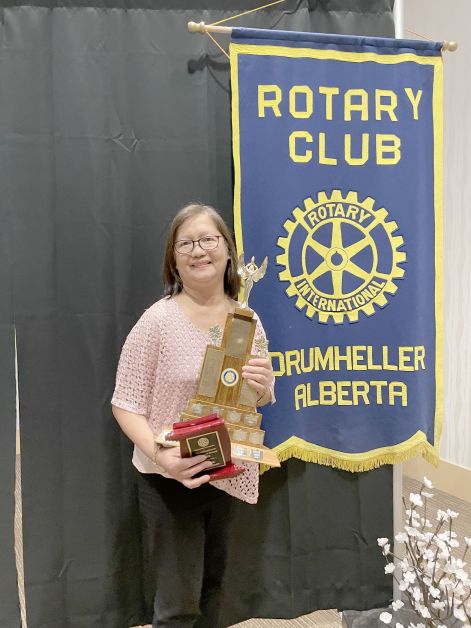 The Rotary Club's Most Courteous Employee Award was given to Emma de Guzman. She is a long-time employee of Subway in Drumheller and has taken the time to get to know her customers. She is also an employee of Dollarama.
The finalist was Sue Aisley of Riverside Medical.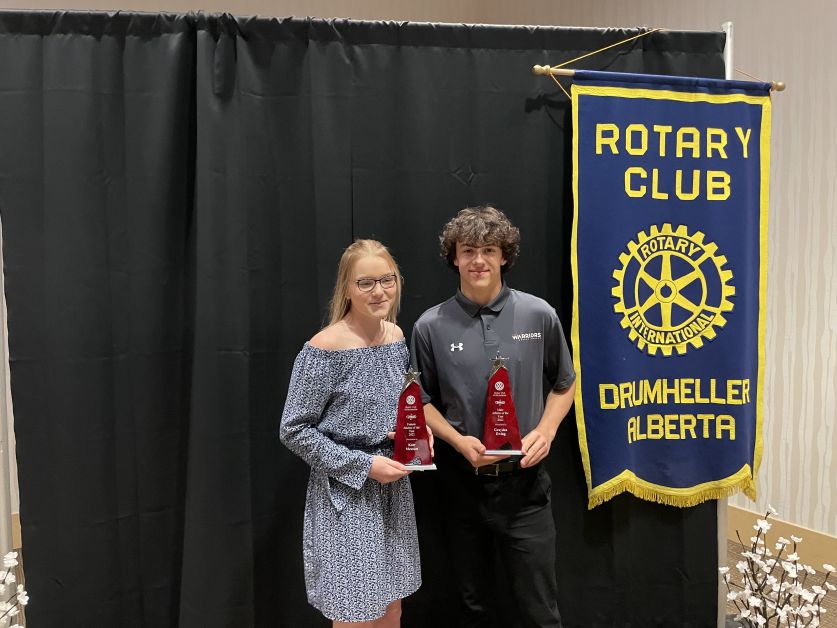 The Rotary Club Male Athlete of the Year was presented to Grayden Ewing, and the Female Athlete of the Year award was presented to Kate Messom.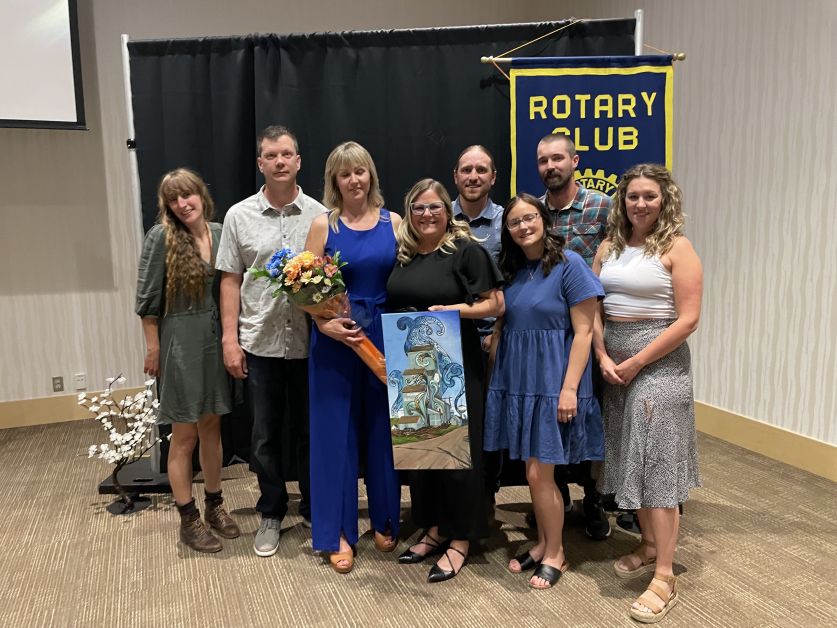 Travel Drumheller presented the Tourism Excellence Award to Valley Brewing. This award is for a business that reflects Travel Drumheller's vision of Drumheller as an Iconic Destination.
The runner-up was Badlands Photography.
The Town of Drumheller Family and Community Support Services (FCSS) presented its Youth Leaders of Tomorrow awards. These are for students who have made outstanding contributions to their community through volunteerism.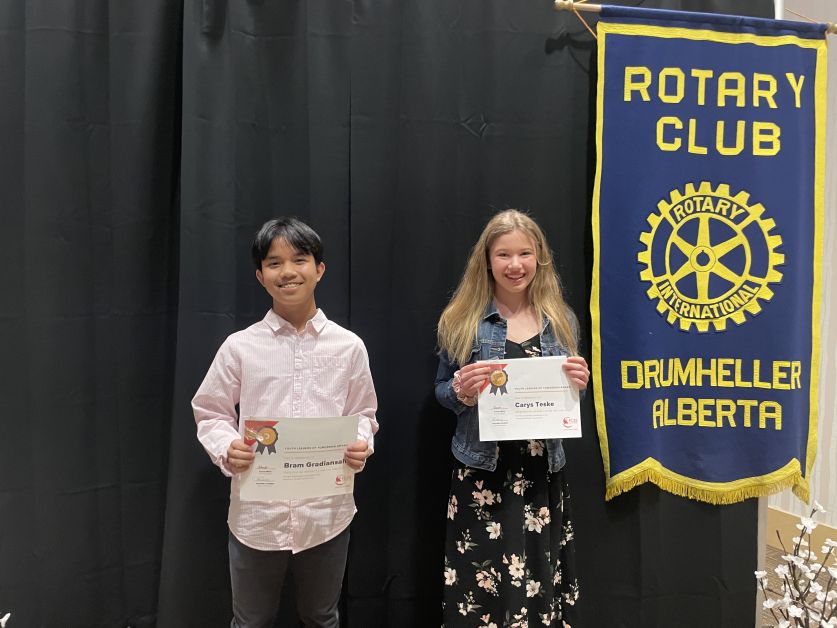 In the Junior High category, Carys Teske and Bram Gradiansah of DVSS received the awards.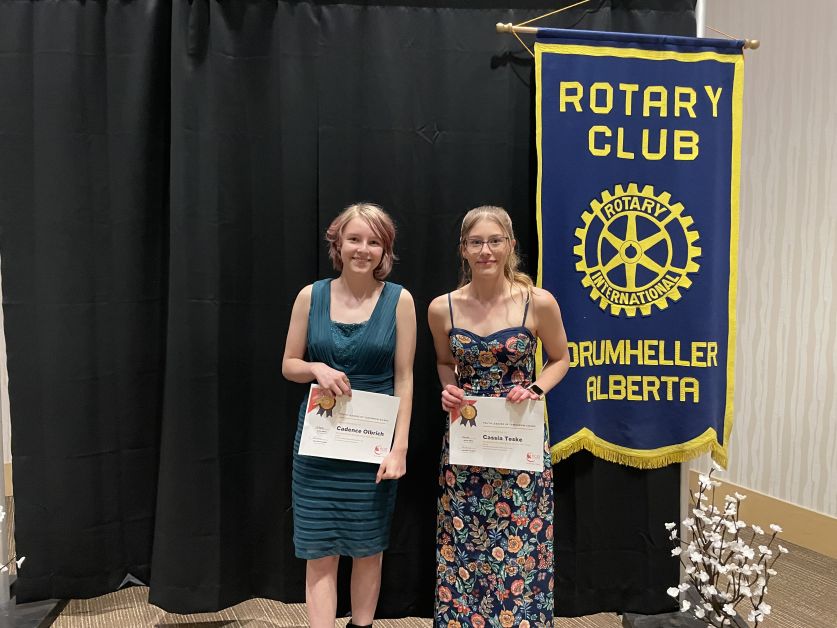 At the High school level, Cadence Olbrich of St. Anthony's and Cassia Teske of DVSS were presented the awards.
The Chamber of Commerce also presented its annual awards.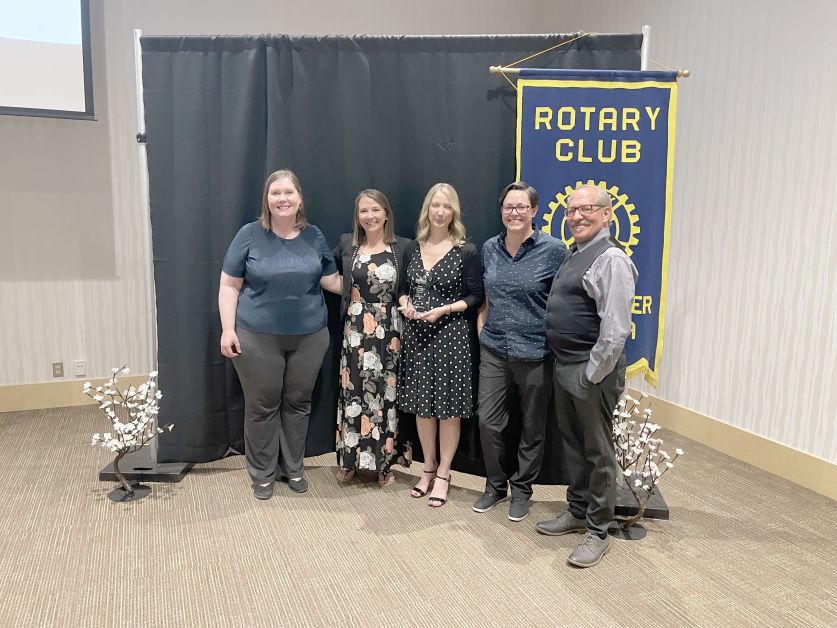 MH Enterprises is the recipient of the Community Builder Award.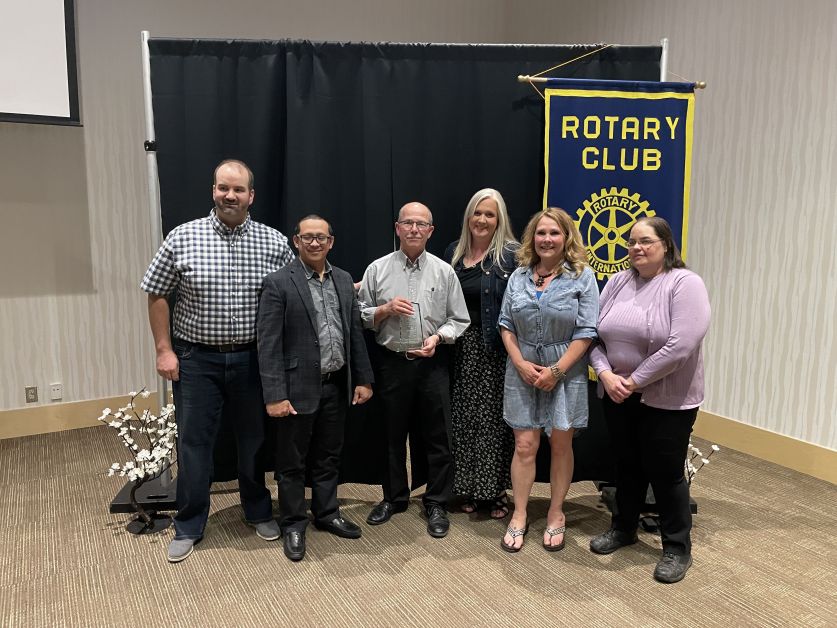 Freson Bros was selected as the Employer of Choice.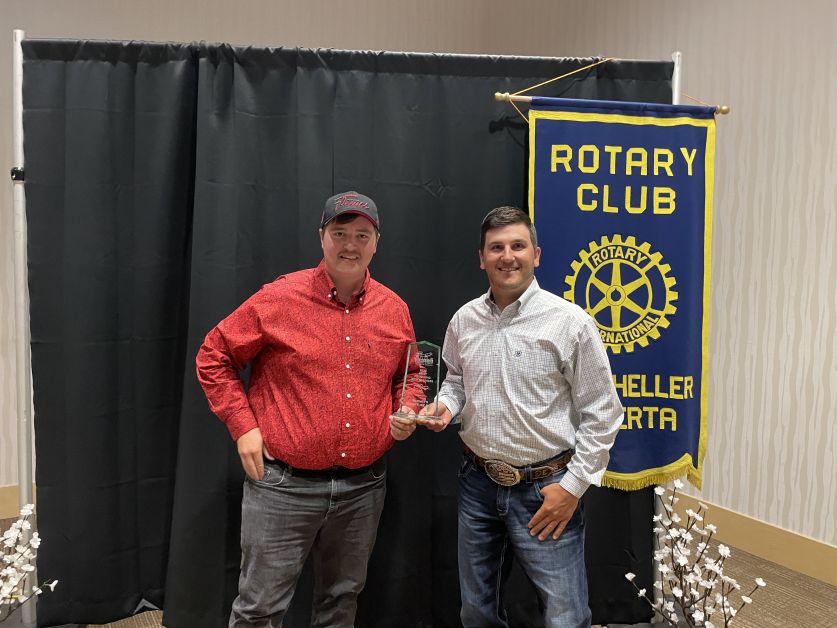 Barney's Adventure Park was awarded the Most Promising New Business.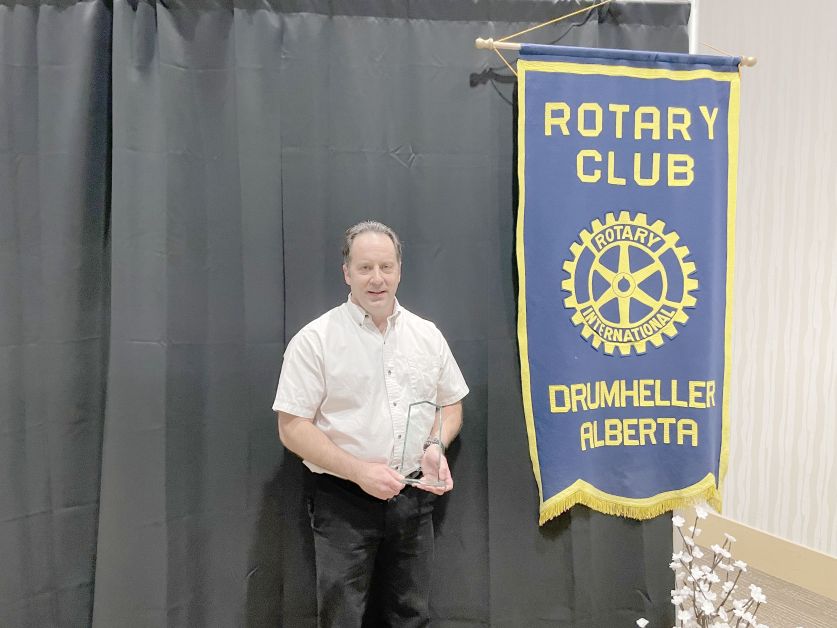 Ray Ainscough of Riverside Value Drug Mart was awarded Business Professional of the Year.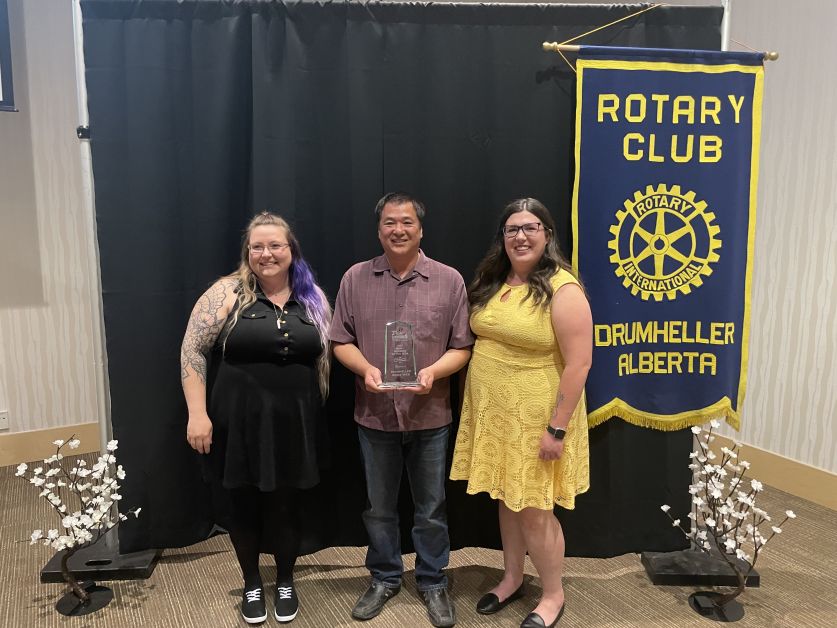 The Small Business of the Year Award went to Drumheller Registries and the Large Business of the Year went to Riverside Value Drug Mart.