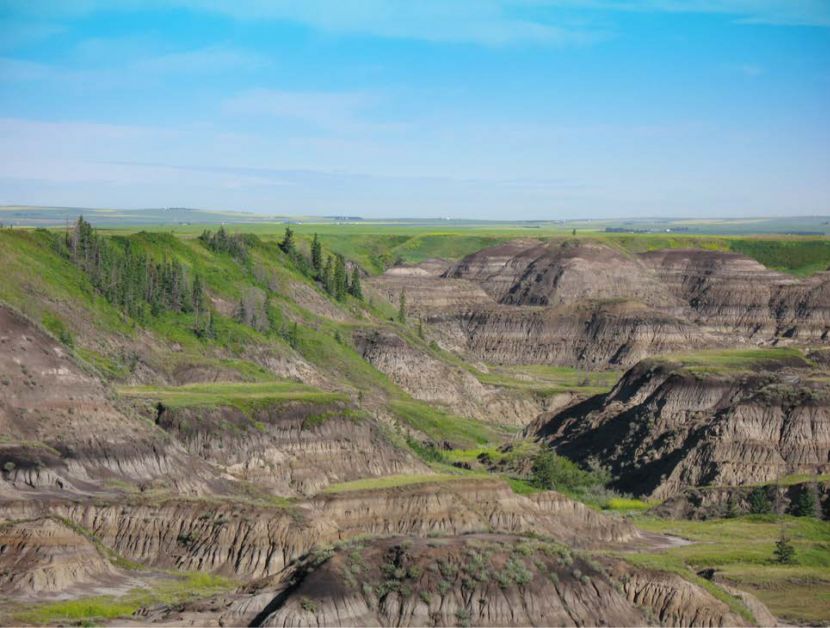 Following the success of the Horseshoe Canyon paid parking pilot program, which ran between May and September 2021, council is considering piloting a brand program for the upcoming 2022 season.
The recommendation was first presented during the Tuesday, May 17 Committee of the Whole (COW) meeting and further information was brought back to the Tuesday, May 24 regular Kneehill County council meeting.
"Having a compelling brand and logo in place is somewhat of a priority right off the bat," Economic Development Officer Jacqueline Buchanan shared during the May 17 COW meeting.
Based on discussions at that meeting, Agriculture Services and Parks manager Shelby Sherwick brought back revised designs for branded materials to the May 24 regular council meeting. She noted these designs incorporated Kneehill County within the logo to identify Horseshoe Canyon as being part of the county. The concepts also presented some more neutral t-shirt designs.
In 2017, Horseshoe Canyon was touted as having "the potential to be one of Alberta's top tourism sites," and Ms. Buchanan shared while the site itself is highly recognizable due to its unique landscape, many do not realize it is part of Kneehill County. Part of this is due to how Kneehill County in the past has promoted the location without taking ownership of it.
This has led to instances where film companies have reached out to the nearby Town of Drumheller to inquire about using the canyon; these inquiries have then been forwarded to Kneehill County.
Ms. Sherwick noted having branded merchandise such as t-shirts available for purchase, either by Kneehill County staff or a third party, would present opportunities to further explore and establish a brand identity.
She estimated the initial costs to begin the pilot branding program would be $4,000, which would be funded through the Horseshoe Canyon Initiatives in the approved 2022 budget, though this figure will depend on inventory and other price points. It is also not expected this program would have any staffing implications.
Although there is "no firm deadlines" for when this program will begin, Ms. Sherwick added they are currently estimating to have merchandise on site in July, though this will depend on discussions with interested third parties and any supply chain issues.
Council unanimously approved the pilot branding program for the 2022 season.