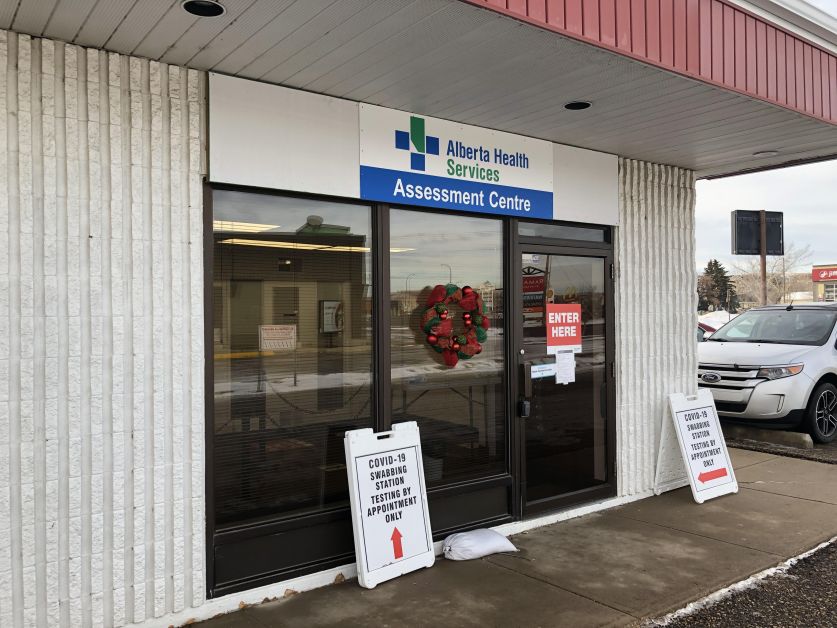 Alberta Health Services (AHS) announced on Friday, April 29 it will be closing five stand-alone COVID-19 testing and immunization sites across central Alberta due to decreasing demand.
These services will move to community health centres in the affected communities of Drayton Valley, Drumheller, Rocky Mountain House, Stettler, and Wainwright effective as of April 30.
AHS is encouraging clients to be mindful of the instructions provided when booking online.
PCR testing for Albertans is available only for those who have clinical risk factors for severe outcomes and those who live and work in high-risk settings. Free rapid antigen testing kits remain available through pharmacies for at-home use.
If you have any of the core symptoms of COVID-19, you are legally required to isolate.
AHS will continue to closely monitor COVID-19 activity across the zone, and will be ready to adjust testing and immunization options should the need arise.
Alberta Health Services is the provincial health authority responsible for planning and delivering health supports and services for more than four million adults and children living in Alberta. Its mission is to provide a patient-focused, quality health system that is accessible and sustainable for all Albertans.