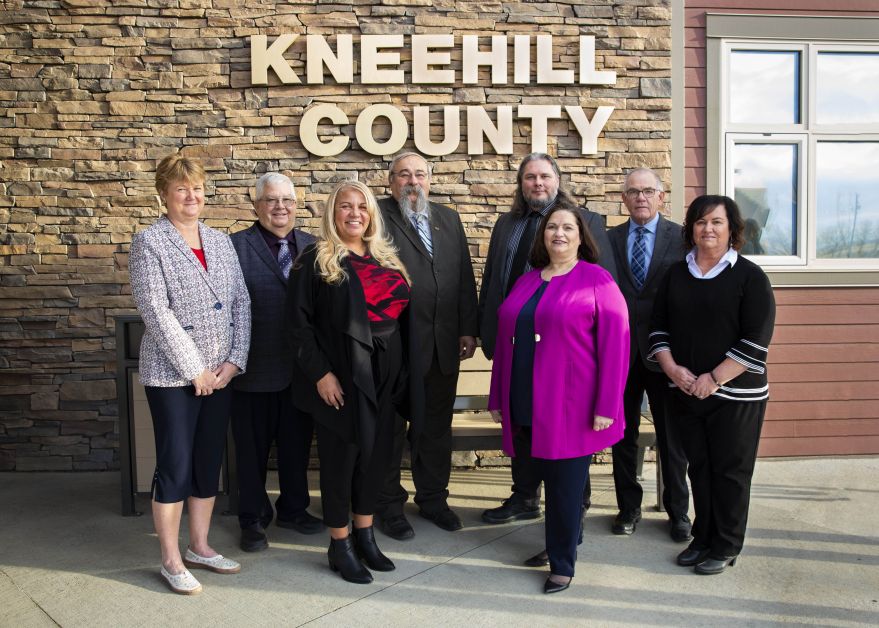 Kneehill County will send a letter of concern to Alberta Minister of Health Jason Copping about the lengthy ambulance response times rural residents face, following a motion at the regular Tuesday, February 22 council meeting.
Central Zone EMS Operations Director Scott Holsworth and Alberta Health Services paramedic strategist John Hein provided council with a presentation with information about EMS services in the county, stakeholder concerns, and opportunities for improvement.
"Here in Kneehill County, here in Three Hills, we have one Advanced Life Support (ALS) ambulance 24/7, we have another ambulance 12 hours a day or what we would call a 'peak ambulance,' seven days a week, as well we have one ALS ambulance in Linden 24/7," Mr. Holsworth explained during the meeting.
EMS responded to a total of 253 events-including 911 emergency calls, interfacility transfers, and non-emergency events-in the rural areas of Kneehill County in 2021.
While the Three Hills ambulances primarily responded to emergency and transport events in the Three Hills and Drumheller areas, the Linden ambulance attended a majority of emergency events in the Calgary area.
Increased pressure from metropolitan areas like Calgary and Edmonton under centralized dispatching has impacted rural service delivery.
Rural ambulances performing interfacility transfers to city centres are "being pulled into a vortex" and get dispatched to emergencies in the area, leaving their home communities without an ambulance.
Manager of Protective Services Deb Grosfield explained all Kneehill County fire departments are part of the Medical First Responder (MFR) program. They are trained and able to provide assistance in serious events, such as cardiac or respiratory arrest, though throughout COVID they have been requested by ambulatory teams to assist other, less severe events such as lift assists and to provide family support.
Ms. Grosfield noted the provincial government has been lobbied by villages and towns, and it was recommended Kneehill County send a letter of concern to Minister Copping to advocate for better ambulance services in the county's rural areas.
Council unanimously passed the motion to write a letter of concern to Minister Copping.