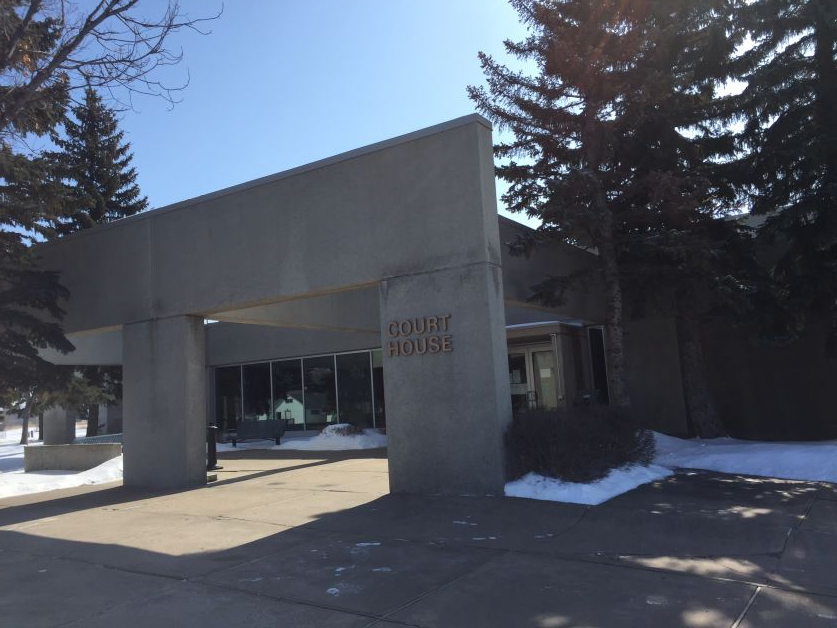 A Drumheller man was given time served for flight from police and careless use of a firearm.
John McConnell appeared in provincial court in Drumheller in custody via closed-circuit television, where he pleaded guilty to a number of charges.
The court heard that on September 24, 2020, Constable Doucette was conducting a patrol and came across McConnell and a female in a black Nissan Altima. He attempted to make a traffic stop, when the vehicle fled, heading east on Highway 575 towards Nacmine. At times the vehicle was driven on the wrong side of the road and ran over a curb, with speeds estimated at 100 KPH.
Later the patrol located the vehicle in Greenwood Villa, and McConnell was taken into custody.
On December 17, 2020, RCMP was conducting a curfew check, and McConnell was not at his residence. The following day police conducted a second curfew check, and McConnell was not at home.
This time the police waited for him to return. As he was being taken into custody, a search revealed a rifle clip and .22 ammunition.
He also pleaded guilty to failing to report to probation while on release.
The crown and defense agreed on a sentencing submission of 85 days. McConnell has been in custody since November 17, 2021, and had accrued enough pretrial custody to satisfy the sentence. He was also given a 5-year firearm prohibition.
Defense for McConnell indicated he plans to move to Calgary and continue to work on his addiction issues.