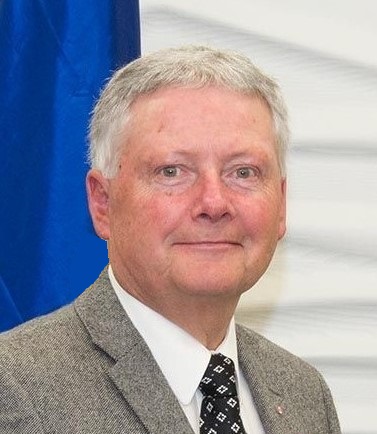 Tom Zariski has lived and worked in the Drumheller Valley for the last 45 years and is running for re-election on the Town of Drumheller Council.
Mr. Zariski retired as principal of Drumheller Composite High School and has maintained his activity within the community through serving on numerous committees and boards, including as President of the Newcastle Community Association, Chair of the Drumheller Seniors Foundation, among others. In 2002, Mr. Zariski was named the Town of Drumheller Citizen of the Year; he also received the Golf Canada Volunteer of the Year in 2017.
"I feel my mission as a Councillor is to work collaboratively with all members of the community--not-for-profit sector, other orders of government, and the private sector to develop the necessary infrastructure, cultural, recreational, and social amenities which are necessary and of benefit to all members of the community, regardless of their age, sex or economic position," Mr. Zariski says in a press release.
He wants to help facilitate making the Town of Drumheller a high-quality environment where residents will recommend to their friends and families, businesses will prefer for their business and employees, professionals will prefer to work and for their clients, and somewhere employees and residents will be proud of.
He hopes to attract future economic development prospects and seek long-term returns. If elected, he will work towards an inclusive high quality of life for all members of the community, while also making sure there is a quality experience for visitors.
Mr. Zariski adds drought mitigation, making Downtown Drumheller an attraction, and a bicycle master plan for the valley are future projects needed. He says he would also like to see a study on using effluent water on gardens and flowerbeds rather than potable tap water, and to work towards more dog parks, pickleball courts, and baseball diamonds.