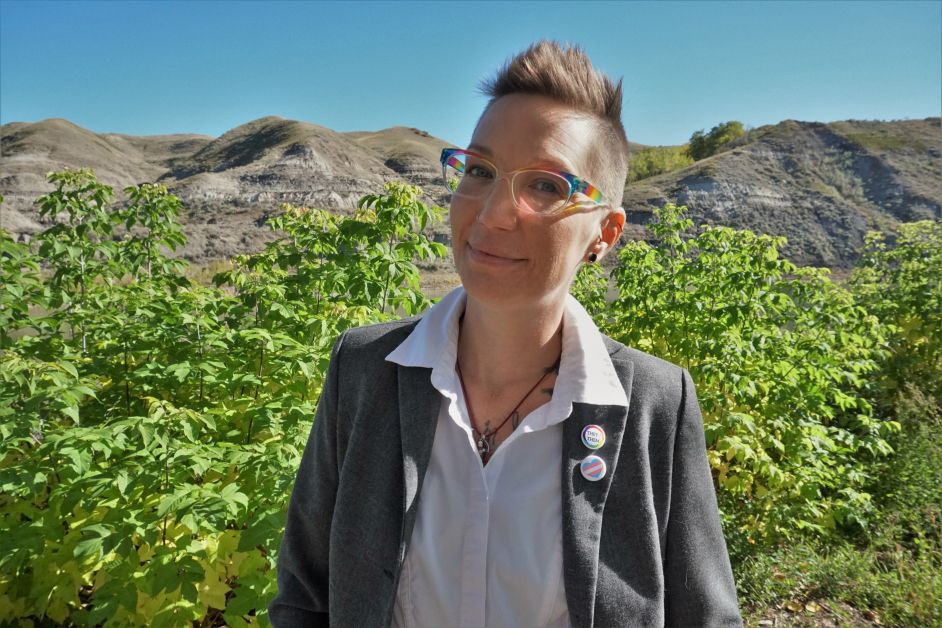 Drumheller resident Jade Scott has entered their name on the ballot for a seat on the Town of Drumheller council in the upcoming municipal election.
Scott graduated from Microcomputer Information Management and has 20 years of financial experience, and gives a unique voice to the Drumheller leadership table.
"While I did not grow up in Drumheller, it is the first place I have ever called home," Scott said during the candidate forum on Thursday, October 7.
Scott has personally felt the struggles lone families and youth in rural communities face, and notes council has taken great strides to create a beautiful, inclusive, and safe community. Scott wants to keep the momentum going.
Scott has spent several years on provincial humanitarian initiatives before settling into the local anti-violence and pride organizations. The candidate spent the last decade working in the software industry and has been an integral part of program development.
Scott's focus is to help Drumheller thrive year-round, focusing on new business cultivation and sustainable entrepreneurship to provide local jobs for residents. If elected, Scott's wish is to increase mental wellness programs focusing on trauma, addiction, and extra support for lone families and youth under 18. They are also focused on waste management and hope, if elected, to bring door-to-door recycling to the community.
Scott has heard residents say they have felt unseen, unheard and unappreciated and wants to provide compassionate and straightforward communication while helping to solve the problems at hand. Scott aims to an advocate for the vulnerable, marginalized and forgotten, and feel a role on council is a great place to make positive changes in the community.