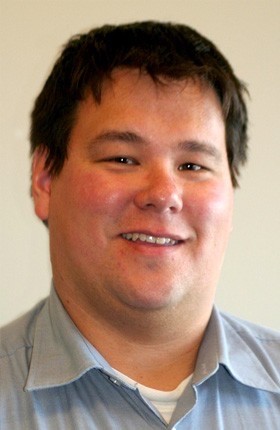 In the spirit of the Municipal Election, we are asking the candidates for the position of Mayor of Drumheller five questions to allow them to let voters know a little bit more about themselves, outline their platform and their positions on current issues in the community.
Mark Chung
1. What is the main reason you are running for Mayor?
I am running for Mayor because I feel Drumheller needs a choice. Residents deserve the chance to choose between candidates that they believe will lead Drumheller for the next four years.
I have sat on various boards, owned a few companies and have grown up in this valley. With this knowledge and in talking with locals I believe that I can help make Drumheller better.
2. Why do you feel you would make a strong community leader?
I have sat on various boards such as Christ The Redeemer school board, St. Mary's University community board, and Badlands College. Working with those boards has given me an understanding of how boards and organizations work.
I have also been involved with numerous companies from being an employee, and as an owner. I understand leadership is more than a title. People need to have trust in their leaders and believe that their actions are for the best of the community.
3. Can you identify three areas where you would like to see a change in the town of Drumheller?
First, I would like to remove the negativity in the valley. I think the Town of Drumheller and the residents need to communicate better. I do not believe social media is the best place.
Secondly, I would like to see the town focus on making its operations more efficient. This is a large organization that could evolve and improve its processes and policies.
Finally, the Town of Drumheller and the businesses in the community need to work together to come up with a plan to encourage new businesses, support current businesses, and encourage growth of existing businesses.
4. Can you identify three areas where the town is doing well?
I have been told the town is attracting new home buyers. House sales have been up.
Secondly, there have been new businesses opening in the valley. It's great to see the entrepreneurial spirit alive in the valley.
Lastly, the people in the valley have shown great resilience in the face of the pandemic.
5. In the first 100 days in office, what is your first priority as Mayor?
In the first 100 days in office, I plan to do the following:
1) Meet with local businesses to understand their needs and desires better,
2) Provide an open and welcoming line of communication between the residents of the valley and town hall,
3) I know the local residents and business would like to see the flood mitigation get back on track. I believe we need to work with admin and stakeholders to ensure this is dealt with in a timely manner.