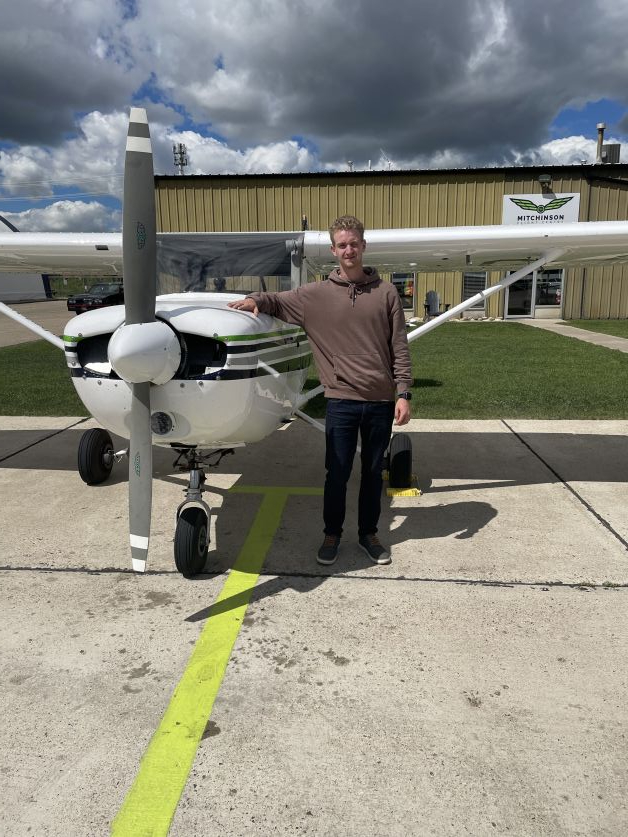 In the lore of Dragons, some are ground dwellers, and some can fly.
For the Drumheller Dragons, there is one who has his wings.
Luke Fennig is in his third season with the Drumheller Dragons. The 19-year-old forward has played 75 games for the squad and racked up 37 points. He has also been racking up hours in an aircraft.
Fennig just received his private pilot's licence about three weeks ago.
"I love the adrenalin, the thrill, and the feeling it gives you when you are above the ground. It is a totally different feeling when you are up there, especially when you are up there by yourself," he said.
He completed his training while a member of the team.
I started back in November when I was in Drumheller. I took ground school while I was playing hockey here. When hockey was shut down, I went back to Saskatoon and did my hours in a plane all summer and at the end of summer I had my licence," he tells the Mail.
Flying runs in his family. "My Grandpa started flying when he was my age, and then my dad got into it when he was my age as well, so I am the third generation of my family," he said. "We have a plane at the North Battleford Airport. It's a 1978 Cessna 172."
About two weeks before the Dragons' main camp he flew into Drumheller with his parents to meet his billet family, Neville and Charlene Green. He even took Neville up for a flight.
While you can start ground school at age 14, he says you can't get your license until you are 17. Even at that, he was one of the youngest when he was training.
He is working towards getting his commercial license.
"The next step for me, I'm just building hours right now. Basically, you need 200 hours to get your commercial pilot's license, and I'm just over 60 hours. You need 50 for your private license," he said.
The process is much easier when he has a plane at his disposal. He hopes to get his hours in over the next two years.
"The ideal would be a scholarship to an NCAA Division I school in the United States, one that has aviation would be ideal, then I could take aviation while I play hockey," he said.